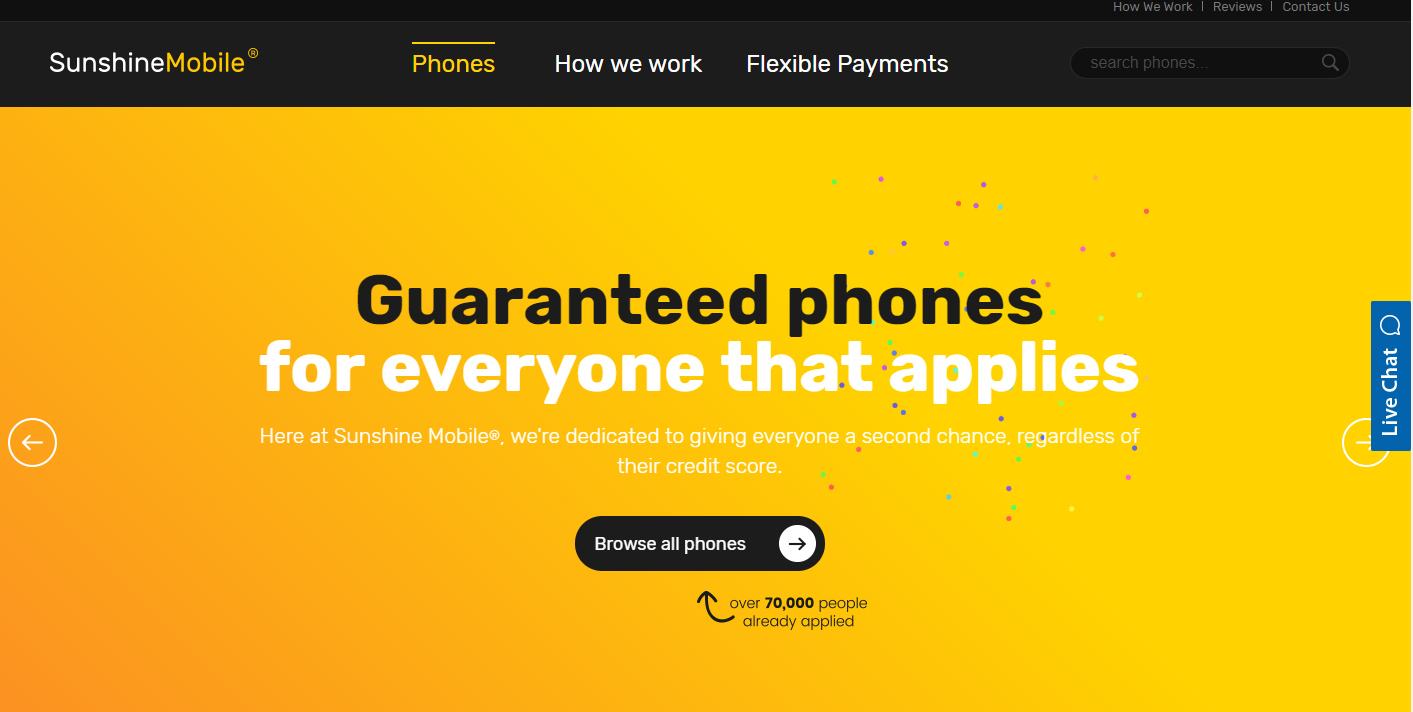 Sunshine Mobile are now Live on Affiliate Future!

Sunshine Mobile
Sunsine Mobile is the UK's only No Credit Check Mobile Network offering consumers the latest Apple and Samsung handsets
on contract without the requirement to pass a standard credit check. We offer all types of handsets from the latest iPhoneX to
Samsung's Galaxy S8 and require nothing more than the applicant to signup online and choose his/her handset.
Keywords
sunshine,sunshinemobile,mobile,phones,mobilephone,sunshinephones,creditscore,nocreditchecks
Category
Retail/ Mobile Phones
URL
Sunshine Mobile Programme:
We will be offering you £10 for Leads on new contract applications with us.
Sign up to our Programme HERE
PPC – Restricted
No brand bidding allowed. Affiliates cannot bid on brand name, derivations or misspellings.
If you have any questions, please feel free to contact us – Nayeem.Chowdhury@affiliatefuture.co.uk
Kind regards,
Affiliate Future.