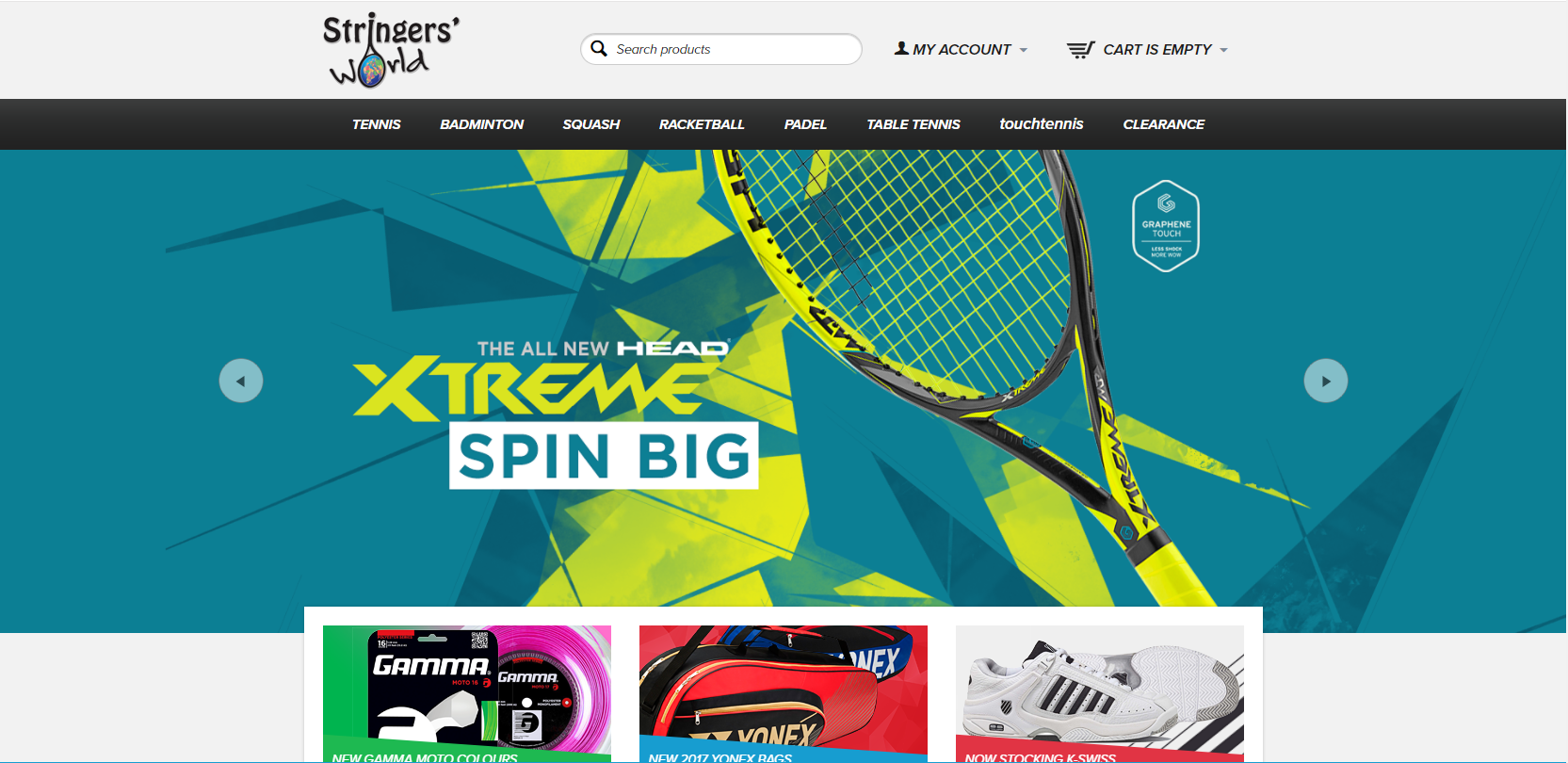 Stringers World is now live on Affiliate Future!
Dear Affiliates,
We are looking forward to creating a successful partnership with you; we aim to achieve this through the strength of our brand and our competitive offers.
Company Description
Stringers' World is a UK based racket sports specialist, providing a wide and diverse selection of equipment, clothing and footwear from the world of Tennis, Badminton, Squash and more. Established in 2007, we have grown exponentially and are proud to stock the UK's largest range of string brands to both Amateur and Professional racket sports players worldwide.
Keywords
String,Stringers,world,stringer world,worlds,strings
Category
Retail / Sports & Fitness
URL
https://www.stringersworld.com/
Programmes
Stringers World Main Programme 
3.5% Commission rate across the board.
Sign up HERE
PPC
Stringers world will not allow any Publishers to bid on their brand or use the Stringers world brand in any PPC
Kind regards,
Affiliate Future!