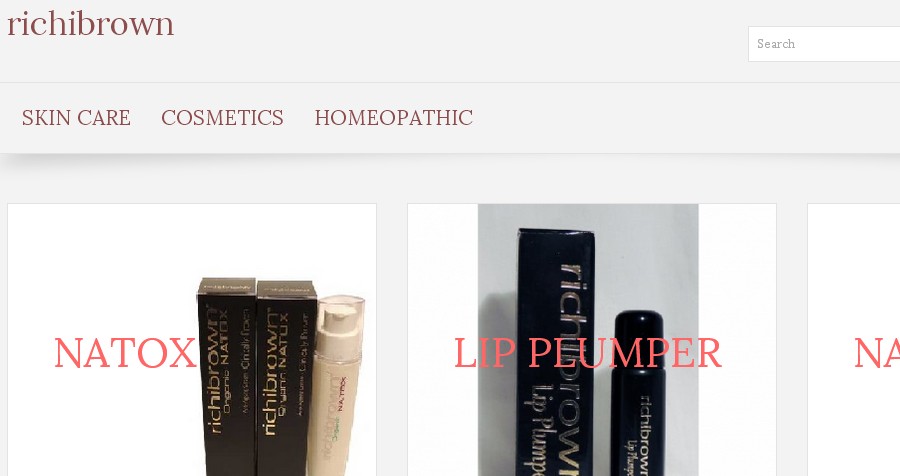 Richibrown: Skincare – Natox
Natox is a highly effective scientifically designed cream which reduces lines and wrinkles without needles or invasive surgery. It is a revolutionary new way to combat the signs of ageing by combining cutting edge technology with 100% pure, natural ingredients.
As well as being proven an effective, state of the art approach to anti-ageing skincare, the Natox secret comes guilt free – formulated with ingredients that will harm neither yourself nor the environment.
Organic Natox Benefits
– Lines become visibly reduced
– Hydration is improved
– Complexion appears radiant
– Reduction in pore size
– Increased skin clarity
– Skin is firmer and more plump
– Increase collagen production
– 100% Organic, paraben and fragrance free
– Eco friendly and no animal testing
Commission: 20% base
25 sales – 22.00%
50 sales – 24.00%
75 sales – 26.00%
100 sales – 30.00%
Made with pure natural ingredients, Natox has been clinically proven to reduce lines and wrinkles in a double blind placebo controlled study and the product is now used by people across the world with a growing celebrity following. Richibrown is so confident about the results people will achieve with Natox that the company even offers a full money back guarantee.
Richibrown is a brand that only supplies products that have gone through vigorous tests and all clinically proven.
To join the affiliate programme, please click HERE