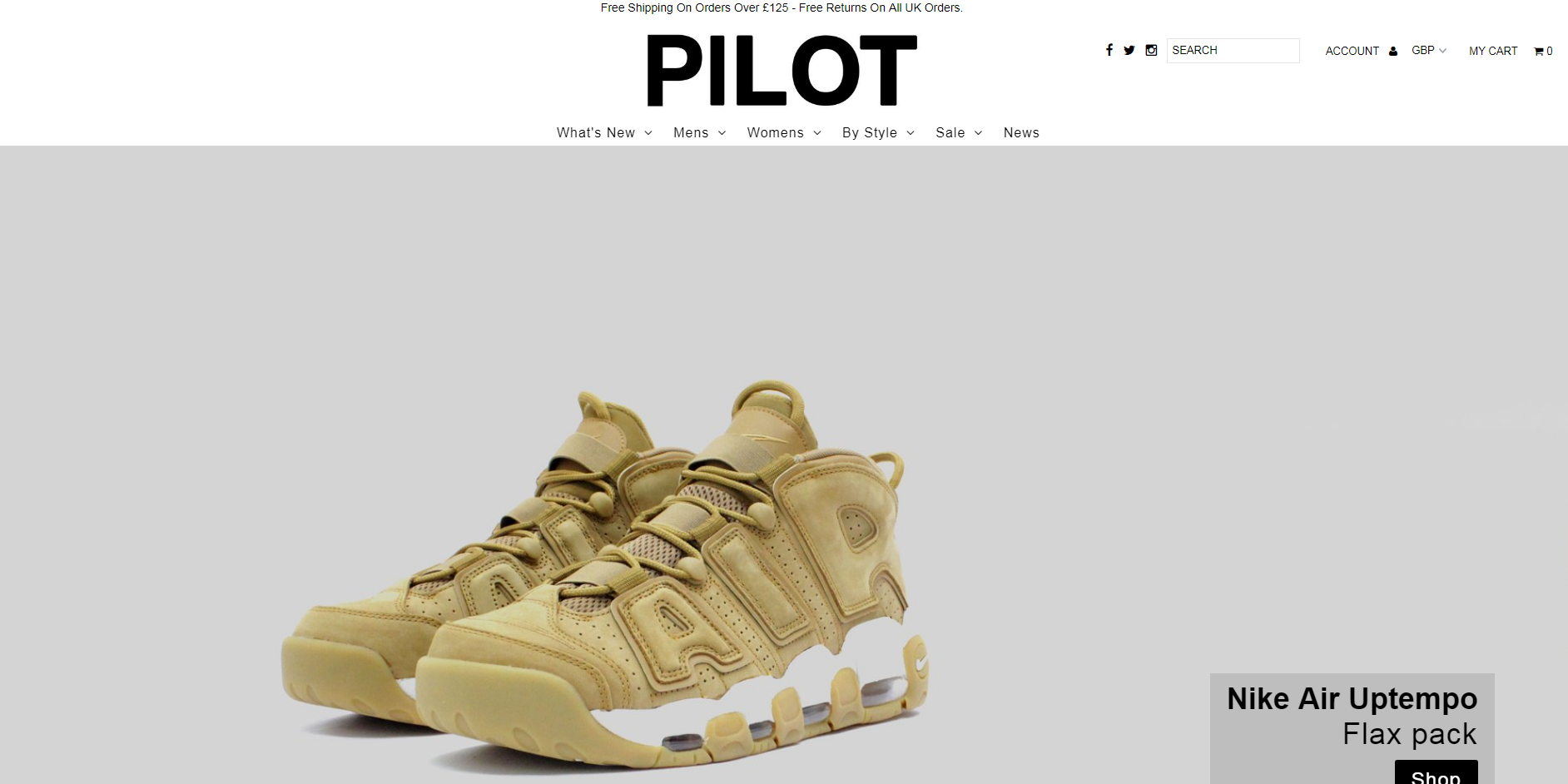 Pilot Netclothing are now live on Affiliate Future!
Pilot Netclothing
Company Description
Pilot Netclothing is a fashion retailer which has been open since 1984. The store started to offer a selection online in 2004 and it has grown to one of the most respected independent online retailers in the country. Pilot Netclothing specialises in high end branded clothing and selected sports wear, as well as this they offer a broad range in trainers and formal footwear.
Pilot Netclothing offers brands such as Vivienne Westwood, Paul Smith, Y3, Neil Barret, Adidas, Nike as well as Alexander McQueen, Pretty Green, Moschino and other such like labels.
The physical store is situated in the heart of the Leicester city centre and is housed in a beautiful old pharmacy building. The online store is a well presented,c lean and simple affair, with ease of use being at the forefront of it's design.
Keywords
pilot netclothing,pilot,net,clothing,clothes,fashion,netclothing
Category
Retail/ Clothing
URL
Programmes
Pilot Netclothing – Main
The main affiliate programme offers:
– CPA 12.00 % on all sales
– CPA 4.00% on sale items orders
– 30 days cookie length
– Black Friday offers – 20% off all full priced items!
Valid: 24/11/17 – midnight 26/11/2017
Sign up HERE
PPC – Open
Brand Name Bidding restrictions do not apply to this programme. Publishers can bid on the brand name, derivations or misspellings.
If you have any questions, please feel free to contact us – ben@pilotnetclothing.com
Thanks
Kind regards,
Affiliate Future!