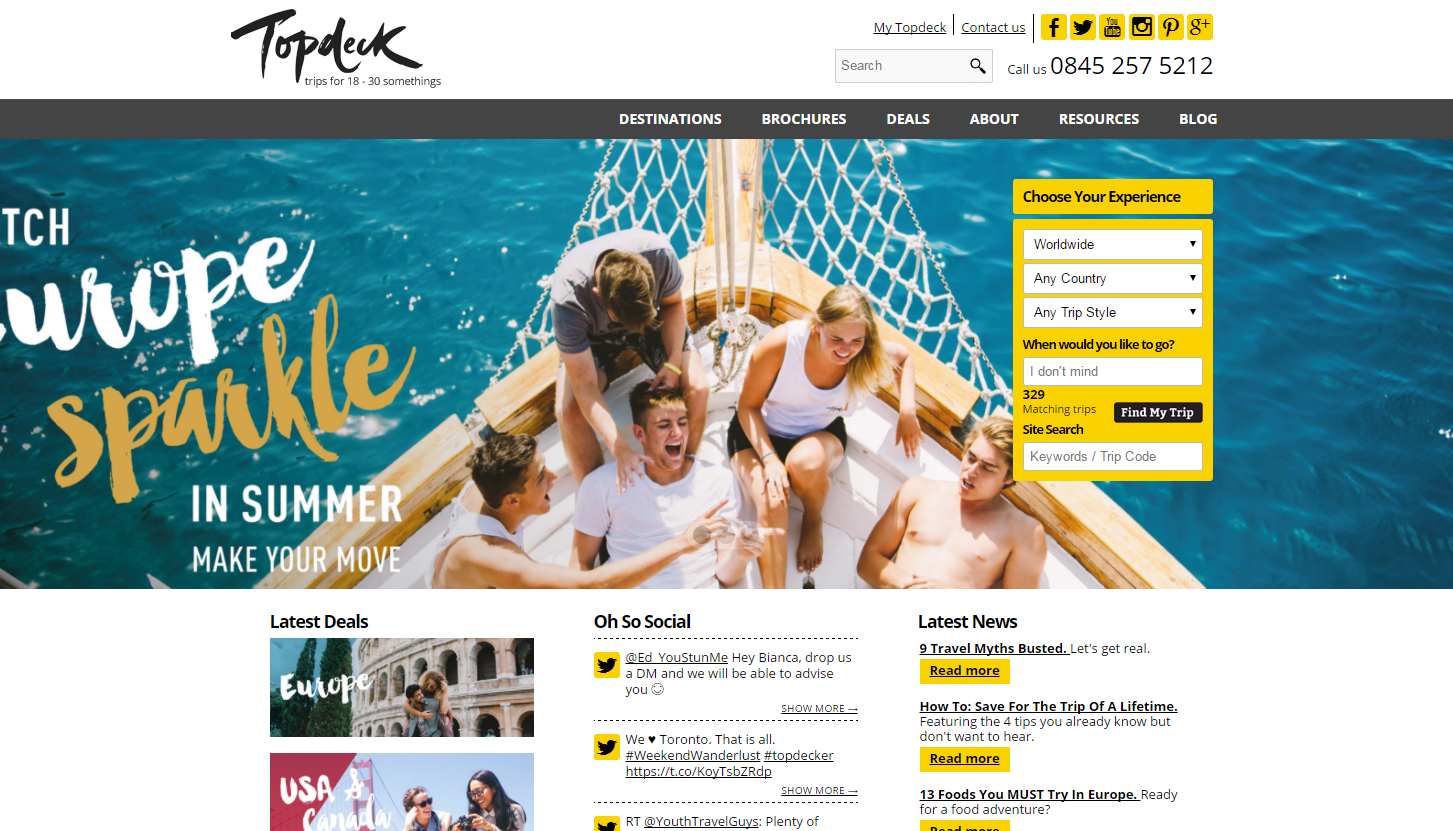 New Offer – TopDeck Travel!

Company Description:
Topdeck Travel designs epic trips for 18 – 30 somethings. Started by friends in 1973 who shared a passion for adventure, Topdeck Travel has a long history of delivering authentic and fun group travel.
Today, Topdeck Travel continues to seek out and explore the hottest new travel destinations. Topdeck's trip programme spans Europe, Australia & New Zealand, Asia, North America, the Middle East & North Africa and Africa.
Topdeckers from around the world enjoy a travel experience steeped in history, which retains the company's original sense of adventure combined with authenticity, friendship and great stories to share.
The Topdeck Travel Affiliate Programme is a second level sales set up. Sales are initially tracked at £0.01p and once the booking has been paid in full by the customer, it will be approved and validated to the full commission. The balance on bookings is due 6 weeks before the departure date.
Key Words: top deck,top,deck,travel,top deck travel,holiday,trip,vacation,travel,hotel,explore,worldwide,world wide,experience,australia,europe,experience,backpack,euro,coach
Categories: Travel / Holiday
URL: https://www.topdeck.travel/
Programmes:
All Programmes
In order to view our programmes and commission rates please click the link below:
Sign up HERE
PPC: Brand Name Bidding restrictions apply to this programme. Affiliates cannot bid on the brand name, derivations or misspellings.
Offer:
TopDeck have launched their new Europe Winter 10% off sale!
10% discount is applicable to Europe Winter 17/18 bookings.
Offer valid until 30th June!

If you have any questions please feel free to get in touch at: sam.coleman@affiliatefuture.co.uk
Many thanks,
Affiliate Future