April Publisher Newsletter – Easter Special
Publisher News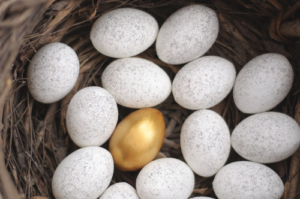 Welcome to the Easter Special Publishers Newsletter.
In today's newsletter we will share with you hand-picked Easter Offers from our Advertisers, introduce you to the newly launched advertisers and update you on new interface features
Happy Promotions!

Hints & Tips / Events
The AF team is excited to be nominated for Industry Choice of Network at the Performance Marketing Awards. We invite you to cast your votes for the deserving finalists.

Firefox Extension for Deep Link Generator
Affiliate Future has launched a Firefox extension for publishers in addition to the Chrome extension. It allows the publisher to get voucher codes and deep links through the deep link generator page. Here is a quick reminder on how to use the deep link generator. 
Advertiser Highlights
YHA

Q-Park
Jet2 holidays
Sector:

Travel / Accommodation

Sector:

Travel / Airport Parking

Sector:

Travel / Holidays

Offer/Code:  EASTER EVENTS

Offer/Code: SYMO5
Offer/Code: £100 p/person; £60 deposit p/person
Description: We believe that everyone should have the unique opportunity to discover, explore and experience something new.
Description: Q-Park UK is offering one family of four the chance to win a long weekend learning to sail aboard a real yacht.
Description: Jet2.com flies to over 50 sun, city and ski destinations. Here are some of the great  Jet2holidays offers!
Expires: Mid. of April 
Expires: 30th April 2017
Expires: 30th April 2017
Gorgeous Shop
365 Tickets
FBM holidays
Sector:

Retail / Health & Beauty

Sector:

Retail / Tickets & Events

Sector:

Travel / Accommodation

Offer/Code: Three discount codes
Offer/Code: Check MORE for details
Offer/Code: CPA INCREASE 
Description: Gorgeous Shop has now added April voucher, please enjoy!
Description: The Easter half term holiday is nearly upon us, which means that it's a great time to promote 365 Tickets! 
Description: with £23 CPA per sale for bookings over the Easter holidays (7th April 2017 to 22nd April 2017) with selected properties
Expires: 30th April 2017
Expires: 30th April 2017
Expires: 22nd April 
MOTORING ASSIST
Discount London
Helpful Holidays
Sector:

Finance & Legal / Insurance

Sector:

Retail / Tickets & Events

Sector:

Travel / Accommodation

Offer/Code: 12 months cover for the price of 10 months
Offer/Code: £10 off a spend of £120 | CODE: APRIL10 
Offer/Code: £10 OFF your Booking (for stays until 8th July)
Description: Buy Now and Get 2 months of breakdown cover FREE. So that's 12 months cover for the price of 10
Description: With Easter Holidays just around the corner, earn up to 10% CPA promoting Discount London`s offers – Have a great day out the whole family!
Description: Helpful Holidays is still paying an increased CPA to £40 commission per valid booking until end of April. 
Expires: 30th April 2017
Expires: 30th April 2017
Expires: 30th April 2017
New on the Network