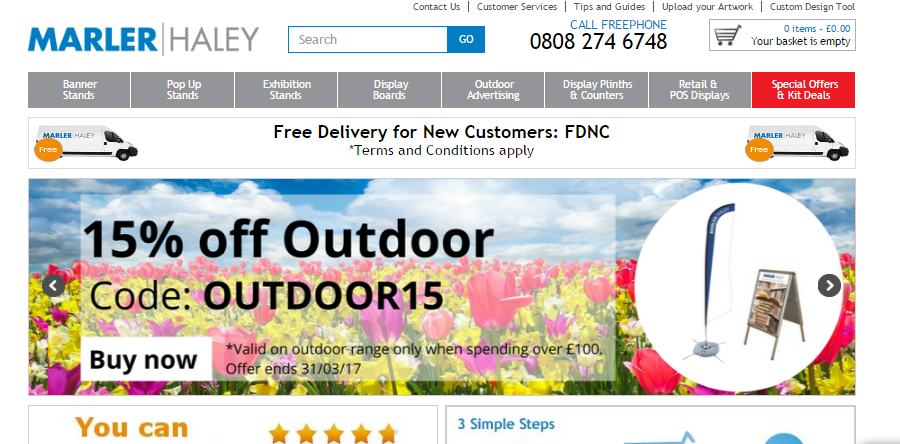 March offer from Marler Haley- 15% off
At Marler Haley we pride ourselves in developing portable display systems that are easy to use, flexible and stylish. Celebrating over 65 years of excellence, we deliver a wide range of quality products including:-
Banner stands
Poster stands
Pop up display stands
Canvas'
Acrylics
Floor stickers
Display accessories \
and much much more.
Our wide range is supported by graphics produced at our in-house state of the art printing facility. Always conscious of our customers investment, Marler Haley has the expertise to help your customer to create the best solution for their needs.
Sector:  B2B / Equipment
Affiliate Commission: With leads or sales being placed on line or over the telephone.
CPL payment tiers:
1 to 5 leads per month: £7.50
6 to 10 leads per month:£10
11 or more leads: £15
CPA  payment tiers:
1 to 5 sales per month: 7.5%
6 to 10 sales per month: 10%
11 or more: 15%
Offer: get 15% off outdoor displays when they spend over £100 | CODE: OUTDOOR15
PPC: Restricted
For more information or support contact
Affiliate Future Support Team on:
E: support@affiliatefuture.co.uk
T: 0207 936 6916