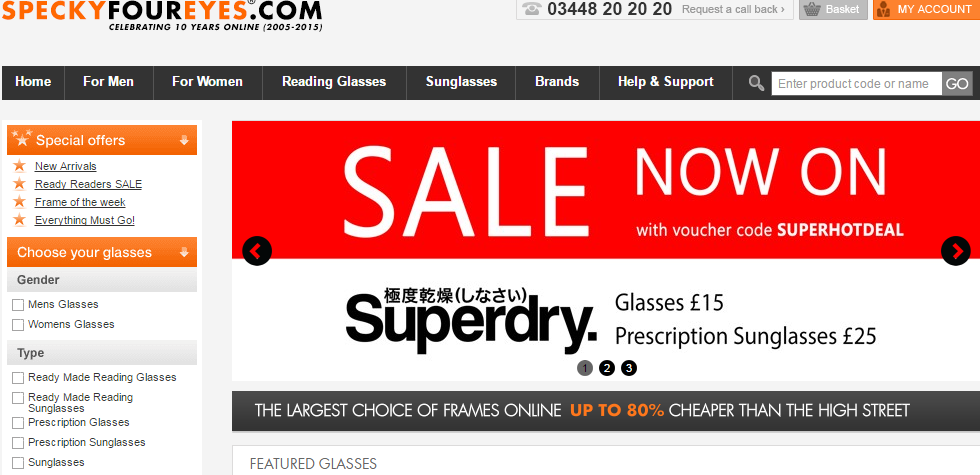 Final days for Superdry sale at Specky Four Eyes – glasses from £15
March 22, 2017

/

By:

Sara

/

Don't miss out on the final days of Specky Four Eye's Superdry sale! This has been hugely popular with customers, so get the code live to take advantage if you haven't done so already.
£99 Superdry Glasses now only £15
£109 Superdry Sunglasses now only £25
Use voucher code SUPERHOTDEAL at checkout
End date: 31 March 2017
Landing page: http://www.speckyfoureyes.com/53_superdry
SpeckyFourEyes.com is an online glasses retailer providing customers with great designer branded glasses at a fraction of their high street price.
We are committed to providing the highest quality products at the lowest prices possible on all our range to customers. We pride ourselves on our great products, unbeatable value, and fantastically friendly customer service.
We offer affiliates 8% commission per sale. Sign up to the programme here.