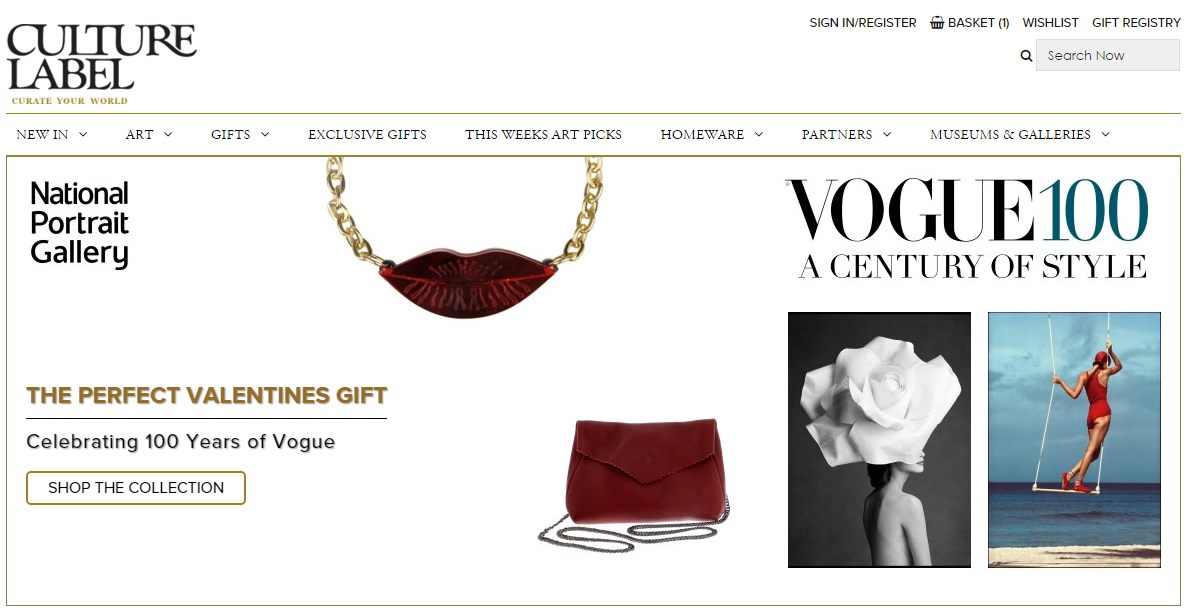 February Discounts from Culture Label
February 3, 2016

/

By:

Kenny

/
Dear affiliates,
Here are some great deals to promote in the month of February!
FREE DELIVERY
On all orders which contain Jessica Poole jewellery.
No code needed.
5% commission to affiliates on products sold
Voucher code
20% off for your customers
On all CultureLabel Collection product
Voucher code: CultureL
Start date: 01/02/2016
Expiry date: 28/02/2016
5% flat rate for all affiliates on products sold
Voucher code
10% off on all items
Code: SecretSale
Start date: 01/02/2016
Expiry date: 28/02/2016
Company Profile:
CultureLabel.com is the world's most unique online gift shop and art gallery. Where customer can buy original art gifts.
CultureLabel believe art should be reflected in everything and strive to curate the world with beautiful art and artful designs. The team hand-pick the most original and intriguing pieces of art and handcrafted designs, from homeware to jewellery, and curate them in a beautiful, one-of-a-kind emporium…
Partnering with the most prestigious galleries and museums, CultureLabel are committed to supporting their partners in their exhibitions and bringing their gift shops alive online. Up to 90% of profits go back to their partners.
We pride our selves on sourcing and selling original, hand made products that have been Made in Britain, from our Watches and Jewellery to our Original Prints and Paintings.
We are dedicated to making your experience as seamless and enjoyable as possible when buying product from the site, and customers love being given the chance to buy directly from the artists and craftsmen who make all of our product.
New affiliates wihsing to promote the affiliate programme should please click HERE