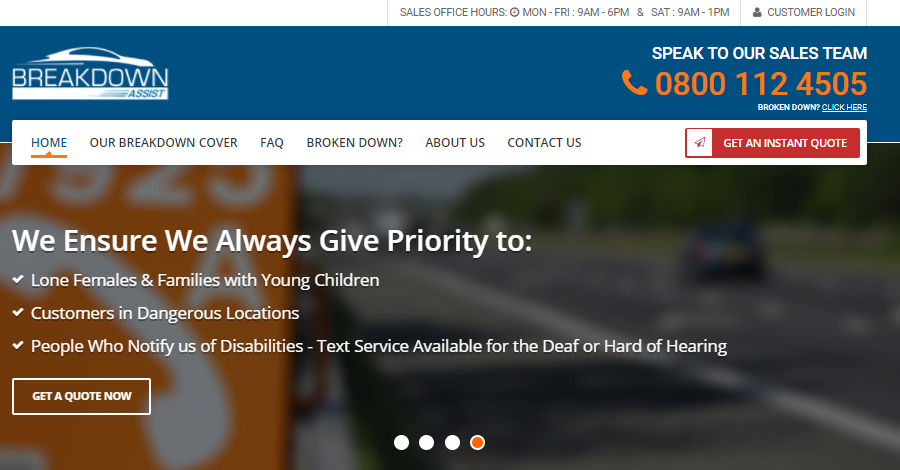 Breakdown Assist – New Offer!
Dear Affiliates,
We hope you are well!
We wanted to inform you of our new special offering we have on all our UK policies.
Add £35 excess to your policy and get your premium reduced by up to 40%
Our policies come with no excess however if you choose to add a £35 excess you can reduce your premium by up to 40%
Terms and condition: If you break down you pay £35 towards the cost of the recovery, if you don't breakdown then you don't pay your excess and still save the money. During the quote journey, you get the option to add it or not.
Check out the available policies through the link below:
http://www.breakdownassist.co.uk/index.php 
If you have any questions please feel free to contact zoe.yap@affiliatefuture.co.uk
Kind Regards,
Breakdown Assist