March Affiliate Future Publisher Newsletter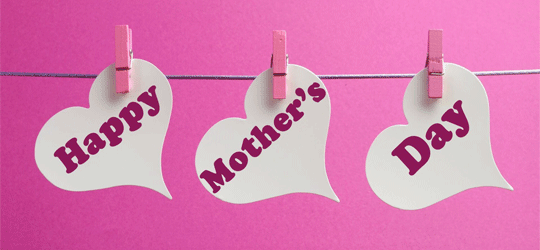 Welcome to March's AF Publisher News. Peruse our hand-picked Mother's Day offers and enjoy this week's top tip from Sara Barber, Senior Account Manager.
The AF team is excited to be nominated for Industry Choice of Network at the Performance Marketing Awards. We invite you to cast your votes for the deserving finalists.

AF Insider Tip by Sara Barber:
"Please remember to consider a wider range of sectors when selecting advertisers to work with. Although they may not be your main sector, they can still be complementary for your audience. For example, if your website is about finding the best holiday deal, along with the flight and package holiday advertisers, consider joining luggage, sunglasses or beach wear."
 

 

 

365 Tickets sells e-tickets to more than 300 Visitor Attractions and Theme Parks worldwide.
Speckyfoureyes.com is an online glasses retailer providing lower prices on designer glasses
Gorgeous shop offers a convenient way to purchase the very best salon only brands.
Sector: Retail
Sector: Retail
Sector: Retail
Offer/Code: Ferrari Land tickets are now available
Offer/Code: SUPERHOTDEAL
Offer/Code: GSL6SMA35
Description: PortAventura World Parks & Resort's third theme park offers the highest and fastest Vertical Accelerator in Europe.
Description: Superdry glasses are now £15 (from £99) and sunglasses are now £25 (from £109).
Description: Save £3 when you spend £50 at Gorgeous Shop. Excluding GHD & L'Oreal Steampod.
Expires: N/A
Expires: 31/03/2017
Expires: 31/03/2017

 

 

 
 

 

Gifts.co.uk is the store to help you find the perfect gift with an array of categories stocked full of unusual home accessories.
Shedstore a leading specialist retailer of timber, metal and plastic garden buildings all at discount prices!
Gardening Express  is a leading specialist in garden design and landscape.
Sector: Retail
Sector: Retail
Sector: Retail
Offer/Code: N/A
Offer/Code: LOGSPR5
Offer/Code: Mother Day Offer
Description: Get a huge discount on various gifts such as a Retro Chocolate Fountain, Bath Bombs, and more!
Description:  From as little as £693.49, treat your Mum to her own little log cabin.
Description:
FREE delivery, FREE gift Wrapping, FREE gift card & luxury chocolates included!!
Expires: N/A
Expires: 31/03/2017
Expires: 31/03/2017

 

 

 
 

 

 

Pink Elephant created in 1992 to give a long stay car park at Heathrow and is the UK's most famous airport parking brand.
Helpful Holidays are the leading cottage letting agency in the West Country. With over 700 holiday homes in Devon, Cornwall, Somerset and Dorset.
Golden Tours is London's foremost sightseeing company providing quality tours around the city and day trips to the best UK locations.
Sector: Travel
Sector: Travel
Sector: Travel
Offer/Code: PINK5
Offer/Code: Spring15
Offer/Code: AFHH15D
Description: 5% Off with Pink Elephant Parking.
Description:  £15 off bookings. Discount applies to bookings for stays up to 30th April 2017.
Description: 15% off Hop on Hop off bus tour 24 hour tickets and 1 Day Hop-On Hop-Off Bus Ticket.
Expires: 31/03/2017
Expires: 31/03/2017
Expires: 31/03/2017