Affiliate Future: mid-May publisher news
Publisher News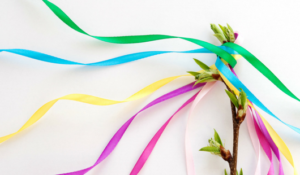 Welcome to the May Publishers Newsletter.
In today's newsletter, we will share with you hand-picked May's Special Offers from our Advertisers, introduce you to the newly launched advertisers in the last few weeks and update you on new interface feature of the dashboard.
Happy Promotions!

Hints & Tips / Events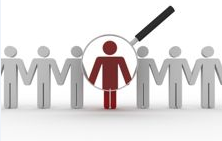 Increase your chances to be accepted to an "approval required" programme and get listed on Publisher Directory by updating and compiling information about your sites. 
EDIT AND ADD MORE SITES TO YOUR PUBLISHER ACCOUNT TODAY. 
For more information and clear steps, please click HERE 
Advertiser Highlights
Shedstore
Balkan Holidays
Mulberry Cottages
Sector: Travel / Days Out
Sector:

Travel / Holidays

Sector:

Travel / Accommodation

Offer/Code: 5% off Log Cabins and champion Sheds

Offer/Code: book and save up to £100 per adult on charter flights to Bulgaria.
Offer/Code: MONEY OFF CODES. Up to £200 OFF
Description: Your garden is the heart of your house, away from the TV and computer games. Why not keep it kept and pretty by getting the family together to sow some seeds and plant your crops this month. 
Description:  Balkan Holidays leading destinations, Sunny Beach in Bulgaria, just won best value for money destination in Europe for the 4th time in a row as per the Post Office Holiday Cost Barometer 2017.

Description: Mulberry Cottages have a stunning collection of almost 600 lovely self-catering holiday cottages and homes throughout Southern England, from Canterbury to Cornwall.

Expires: Until 31st of May 2017
Expires: Until 31st of May 2017
Expires: Until 31st of May 2017
 
New Forest Cottages
TopDeck Travel 
eden project
Sector:

Travel / Accommodation

Sector: Travel / Holidays
Sector:

Retail / Tickets & Events

Offer/Code: MONEY OFF CODES. Up to £200 OFF
Offer/Code: Save up to 30% with these scorching last-minute deals, hotter than an Ibiza sunset.
Offer/Code: CPA – 10%
Description: Mulberry Cottages have a stunning collection of almost 600 lovely self-catering holiday cottages and homes throughout Southern England, from Canterbury to Cornwall.
Description: Topdeck Travel designs epic trips for 18 – 30 somethings. Started by friends in 1973 who shared a passion for adventure, Topdeck Travel has a long history of delivering authentic and fun group travel. 
Description: Over 30 acres of exciting outdoor planting are growing under the warm Cornish sun, so get out and explore! Find your hidden Eden and seek out the fun trails, shortcuts, hideaways, stepping stones and sandpits. 
Expires: June 5th 2017
Expires: 31st May 2017
Expires: 4th June 2017
MOTORING ASSIST
Discount London
365Tickets
Sector:

Finance & Legal / Insurance

Sector:

Retail / Tickets & Events

Sector:

Retail / Tickets & Events

Offer/Code: Get  12 months cover for the price of 10
Offer/Code:£10 off a spend of £120 | CODE: MAY10 
Offer/Code: Exclusive Offer – Save up to 43% off of Gate Prices!!
Description: Buy Now and Get 2 months of breakdown cover FREE. So that's 12 months cover for the price of 10
Description: 29th May – Bank Holiday, who can wait! I know I can`t which is why I am already planning what I am going to be doing during my long weekend.

Description: 365 Tickets sells e-tickets to more than 300 Visitor Attractions and Theme Parks worldwide. 
Expires: 31st May 2017
Expires: 31st May 2017
Expires: 30th June 2017
New on the Network