Affiliate Future – June – Publisher Newsletter – Father's Day 18th June
Publisher News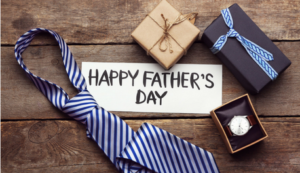 Welcome to the June Publishers Newsletter.
In today's newsletter, we will share with you hand-picked June Special Offers from our Advertisers, introduce you to the newly launched advertisers in the last few weeks and update you on new interface feature of the dashboard.
Happy Promotions!

Hints & Tips / Events
The AF team was celebrating the nomination for Industry Choice of Network
at the Performance Marketing Awards. Thank you for all YOUR support!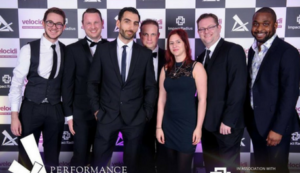 Advertiser Highlights
Top Deck Travel
Attraction Tickets Direct 
City Cruises
Sector:

Travel / Holidays

Sector:

Retail / Tickets & Events

Sector: T

ravel / Short breaks

 
Offer/Code: TICKTOCK17
Offer/Code: Free Parking and more
Offer/Code: a wide range of offers
Description: Some of the best memories are made from the last minute decisions. Channel our spontaneous vibes and lock in your trip of a lifetime with up to 30% OFF Europe, Europe sailing, East and North America. 
Description: Promote Attraction Tickets Direct and you'll be offering your customers access to inspirational experiences, attractions and excursions. PLUS, the lowest prices in the UK for attraction tickets & Florida park tickets.
Description: There are a variety of attractions to visit such as The London Eye, The Tower of London, Westminster Abbey to name a few.  See the programme for other offers to promote.
Expires: Different dates 2017
Expires: 1st July 2017
Expires: 1st August 2017
Celebrate in London
FBM holidays
Great Little Breaks
Sector:

Retail / Tickets & Events

Sector:

Travel / Flights

Sector:

Travel / Accommodation

Offer/Code: £5 DISCOUNT,

 10% DISCOUNT, FREE GIFT PACK

Offer/Code: Enjoy 20% off cottage holidays with FBM Holidays
Offer/Code: Great little breaks have a variety of vouchers to promote
Description: Celebrate In London provide great west end theatre voucher packages which incorporate dinner, theatre tickets and a gift box for two for only £99.99, the show choices are also totally flexible. 
Description: FBM Holidays have another fantastic opportunity to promote these offers with. Please view them over here. FBM is also happy to offer an increased rate for cottages to £25 per booking.
Description: Great Little Breaks are pleased to announce a range of offers and vouchers to promote, the offers are as follows: Pubs & Inns Stays from £94.50, Afternoon Tea stays from £50.00, Coastal Breaks form £47.50.
Expires: 30th June 2017
Expires: 8th July 2017
Expires: end of August 2017
GET GEARED
Mulberry Cottages
PowerDirect.co.uk 
Sector: Retail / Motoring
Sector:

Travel / Accommodation

Sector:

Retail / Electrical Goods

Offer/Code: Voucher Code from

5- 25 % OFF 

Offer/Code: Up to 50% off
Offer/Code:10% Off on selected products 

Description:

Big June Clearance Sale! We expect this month to be our biggest month this year! Fantastic GIFT section for add DADS who are bike fanatics. 

Description: With up to 50% off selected cottages, £50.00 off dinner meals and FREE Ferry tickets to the Isle of Wight. Let's on offer with Mulberry Cottages, find the best deal with us and book your stay today. 

Description: At PowerDirect.co.uk you will find a huge range of Consumer Electronics and Domestic Appliances – all in one place with the confidence that we can deliver and service any product throughout the UK.

 Expires: 30th June 2017
Expires: 30th June 2017
Expires: 30th June 2017
New on the Network