Affiliate Future – August- Publisher Newsletter
Publisher News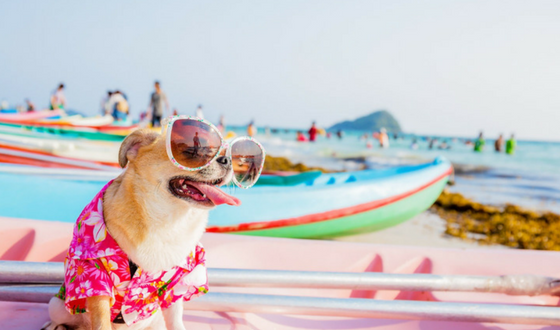 Welcome to Affiliate Future August Publishers Newsletter.
In today's newsletter, we will share with you hand-picked August  Special Offers from our Advertisers, introduce you to the newly launched advertisers in the last few weeks and update you on new interface feature of the dashboard.
Happy Promotions!

Hints & Tips / Events
OCTOBER EVENT NOT TO MISS! CLICK ON THE BANNER BELOW TO REGISTER! 
Affiliate Future is looking forward to seeing you at PerformanceIN Annual Exhibition

Advertiser Highlights
GEM Motoring Assist
Gorgeous Shop
Jollyes
Sector:

Finance & Legal / Insurance

 
Sector:

Retail / Health & Beauty

 
Sector:

Retail / Pets

 
Offer/Code: 6% commission increase in August.

Offer/Code: New voucher codes from Gorgeous Shop
Offer/Code: Jollyes – New August Deals
Description: To celebrate GEM Motoring new 'Best Breakdown Cover' award, they have extended their '12 for 10′ offer on GEM breakdown cover until 31st October 2017.
Get 2 months of breakdown cover FREE – that's 12 months cover for the price of 10.
Description:  Gorgeous Shop have great new voucher codes for August, we invite you to promote them on your sites. To view all voucher codes, please click on the MORE button below.

Description:  Below is a list of our most popular deals: Please review our offers for dogs and cats products, active vouchers and offers and  10% off your first order click on the button below.
Expires: 31st of August 2017
Expires: 31st of August 2017
Expires: 31st August 2017
Balkan Holidays 
TopDeck Travel 
BREAKDOWN Assist
Sector:

Travel / Holidays

 
Sector: Travel / Holidays
Sector:

Retail / Motoring

 
Offer/Code: August voucher codes from Balkan Holidays.
Offer/Code: La Tomatina Festival & Oktoberfest offers!
Offer/Code: Add £35 excess to your policy and get your premium reduced by up to 40%.
Description: With nearly 50 years experience Balkan Holidays is the leading specialist tour operator for Summer Sun or Winter Ski, value for money holidays to Bulgaria, Croatia, Montenegro and Slovenia from up to 20 UK airports.
Description:
La Tomatina is currently 10% off:
Oktoberfest 20% off selected trips:
a 6-day trip and a 4-day trip
Oktoberfest 10% off for a 3-day trip. 
Description: We are proud of our wide range of vehicle breakdown products that can cover up to four people or vehicles within your household under one policy. Our policies come with no excess however if you choose to add a £35 excess you can reduce your premium by up to 40%. 
Expires: 31st August 2017
Expires: 31st August 2017
Expires: 31st August 2017
Bensons for beds
the British Museum Online Shop
Helpful Holidays
Sector:

Retail / Home & Garden

 
Sector: 

Travel / Short breaks

 
Sector:

Travel / Accommodation

 
Offer/Code: New Affiliates – earn up to £7 with Bensons for Beds 
Offer/Code:  New Tours and Talks!
Offer/Code: New voucher code from Helpful Holidays.
Description: Content and Comparison Sites Only – For Affiliates who have joined the Bensons for Beds programme from the 1st of August 2017 to 31st of October 2017.We will give you a £2 bonus for the addition of the advert to your site, it must be live within 14 days of signing up / being approved to the Bensons for Beds progamme.  If the advert is live at the end of the following month, you will get another £5 bonus!
Description: The British Museum's upcoming exhibitions and tours: Highlights Tour: around the world in 90 minutes; Gregory Doran discusses Ovid in Sh  Content and Comparison Sites Only. Following the Buddhist path: insights on the nature of mind; Dan Snow's History Hit Live from the British Museum: curating the Scythians.

Description: £15 off bookings for stays in August and September
Code: HHAUG15
T&C:Only available for bookings made by 15th August 2017 for stays in August and September
Valid: 1st August – 15th August
COMMISSION:
Helpful Holidays is still paying an increased CPA to £45 commission per valid booking until the end of August.
. 
Expires:31st October 2017
Expires: 29th September 2017
Expires: 31st August 2017
New on the Network