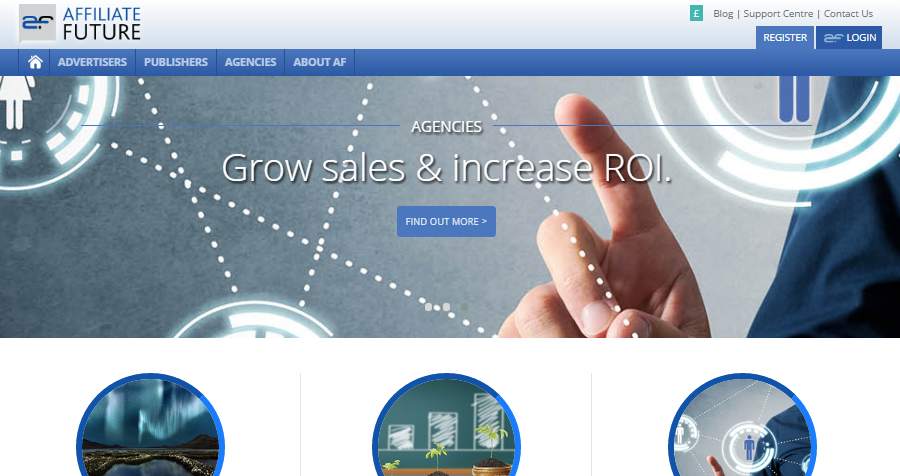 Affiliate Future – Advertiser Interface Improvements
Affiliate Future Network News
Hi,
We have made a number of changes to the advertiser interface last month which you should find very useful.  Please find a brief summary below:
Publisher Types – you can now see the publisher's type (blog / content, cashback, comparison etc) in numerous reports, helping you understand the publishers generating you clicks and sales

Check Publishers – this page has had a full revamp.  You can now pull a report on all publishers joined to your account, as well as breakdown on a per programme basis.  We have added the ability to filter by publisher type (such as only show blog/content publishers) as well as export. You can also message the publisher via this screen.  Check it out here – http://afuk.merchant.affiliatefuture.co.uk/publishers/checkPublishers.aspx
Newsletter Improvements – you can now save drafts, send a test email to yourself as well as edit / cancel a newsletter before it has been approved by AF.  Also, you can target specific publisher types when sending a newsletter.  If a newsletter has been rejected by AF, you will receive an email notification.  Send a newsletter to your publishers  – http://afuk.merchant.affiliatefuture.co.uk/communications/newsletters.aspx
API Changes – 2nd level and Transaction APIs have addtional information added

Second Levels – you can now edit order value and comission before approving

Cookie Type – added whether the sale was generated by a click or impression cookie in Check Transaction reports (if you are using retargeting through AF – if not, please get in touch and we can recommend some partners)
And all of that was just in April – May will be just as exciting!
If there is anything in particular you would like to see or would like to join one of our weekly online training sessions, please get in touch.
Many thanks,
Affiliate Future
support@affiliatefuture.co.uk