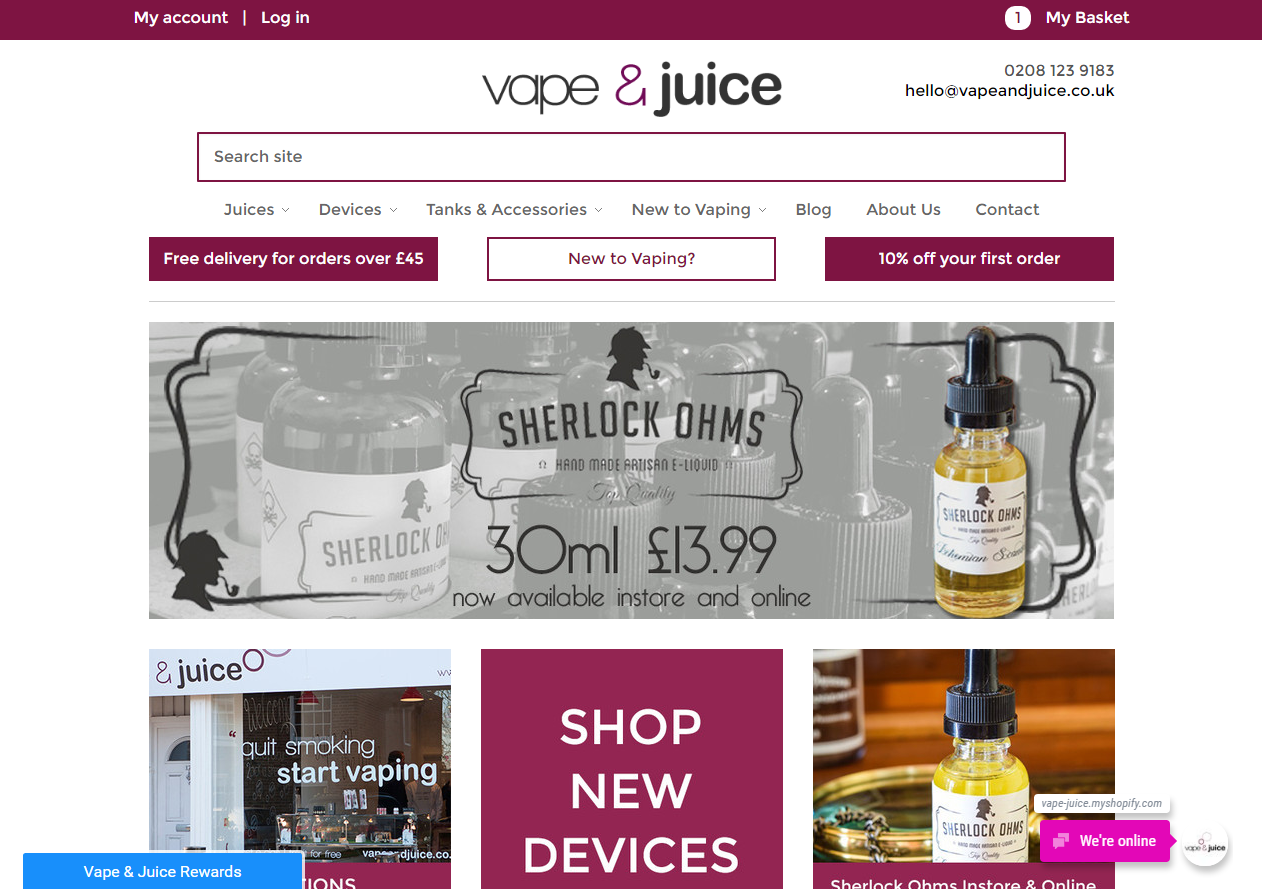 New Advertiser – Vape and Juice!
Company Description
Vape and Juice launched in 2013 as an online only retailer. In this time the business has grown to over 10 physical retail outlets with plans on further expansion, offering a high-end electronic cigarette retail experience.
We aim to deliver the same standards of customer service online as well as offline. This means users of our site can benefit from live web chat out of hours and utilise our experienced technical staff, for advice and guidance.
Keywords
vape,vapeandjuice,juice,vaping,devices,tanks,e-liquids,electric,ecig,e-cig
Categories
Vaping, Ecigarette, Health and Beauty
URL
Programme
Main Programme
Get 15% OFF all orders at Vape and Juice Online. Spend over £45 after discount and get FREE shipping too
CPA – 15%
Sign Up HERE
Voucher code Programme
Vape and Juice, the UK's local vape shops, offers you 30% OFF all Vampire Vapes e-liquids bought online. Vampire Vapes is one of our most popular selling brands and best known UK made ejuices.
CPA – 12%
Sign up HERE
PPC
Brand Name Bidding restrictions apply to this programme. publishers cannot bid on the brand name, derivations or misspellings