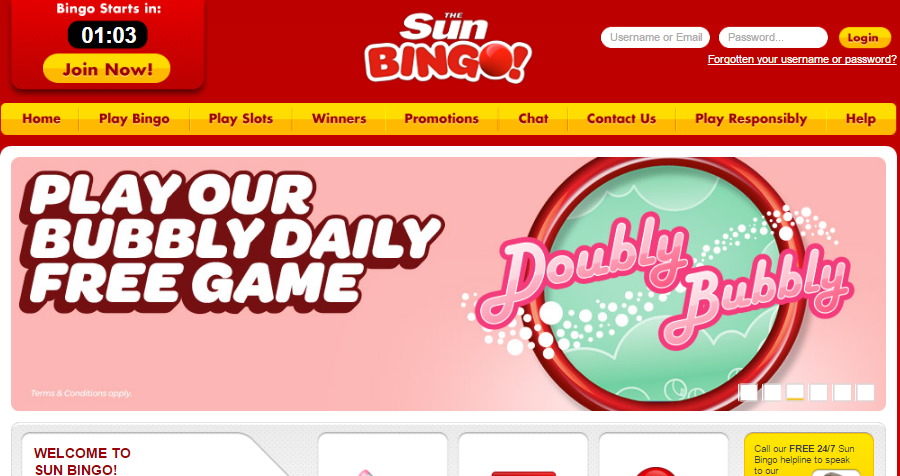 New Advertiser: Sun Bingo
Company Description: 
Sun Bingo, the home of Bingo 90, Bingo 80 and Bingo 75. Established since January 2006, we're the number one place to play online bingo, we've got fantastic bonuses, great bingo games, free offers and the biggest bingo jackpots online.
Here at Sun Bingo we love nothing more than fun, which is why we have the best games to suit every need, whim and want, as well as loads of bonuses and exclusive prize giveaways. We know the fun disappears if the price isn't right, so Sun Bingo Games offers great value for money with small stakes allowed, no fees on cards and fantastic promotions.
We focus on looking after our customers too. We provide safe, quality services, with security and responsible gaming always our top priority. Sun Bingo has achieved exemplary standards in player protection and social responsibility and has been awarded the GamCare Certification for Remote Gambling.
URL: www.sunbingo.co.uk
Category: Gaming, Bingo
Key Words: bingo,sunbingo, sun bingo, online bingo, gaming
Incentive traffic only programme:
Commission: Affiliate will receive £20 for each unique player who signs up, deposits and plays the minimum of £10
Sign up HERE
Non-Incentive traffic only programme:
Sign up HERE
Commission: Affiliates will receive £50 for each new unique player who signs up, deposits and plays the minimum of £10.
PPC Policy:Brand Name Bidding restrictions apply to this programme. Affiliates cannot bid on the brand name, derivations or misspellings.