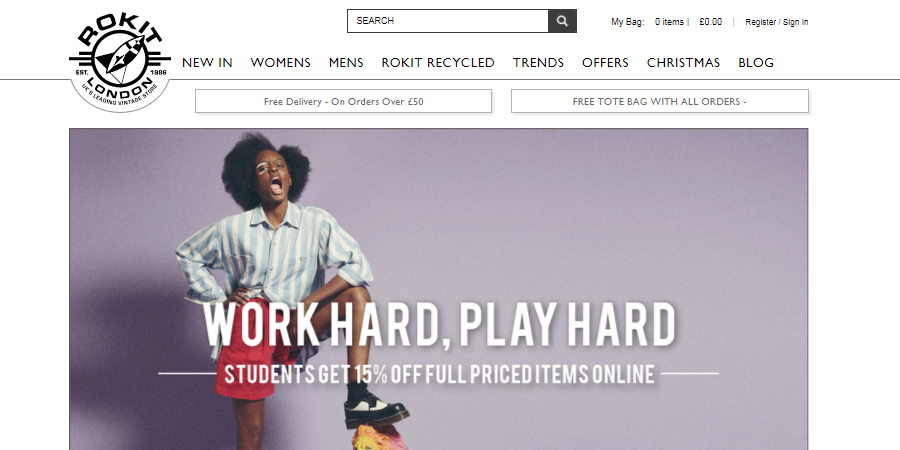 Rokit
Company Description
Over the past three decades, Rokit has recycled over a million tonnes of discarded clothing and accessories to become the highly regarded regular haunt for style-savvy Londoners with a worldwide online audience.
Rokit burst onto the scene with a stall in London's iconic Camden Market in 1986 specialising in vintage denim thrifted from American cowboys. The demand was so fierce that within a few weeks the stall was exchanged for a two-storey shop on the high street and the Rokit vintage brand was born. Three further stores have been opened in Brick Lane and Covent Garden, each bringing Rokit's diverse and unique product range to a loyal band of regular customers, celebrities and tourists alike.
Keywords
rokit,clothing,vintage clothing,retro,retro vintage clothing,vintage
Category
Retail / Fashion
URL
Programmes
Main Programme:
7% commission for every valid sale
Sign up HERE
Brand Name Bidding restrictions do not apply to this programme. Publishers can bid on the brand name, derivations or misspellings.
If you have any queries about our programme do not hesitate to contact zoe.yapfoo@affiliatefuture.co.uk
Kind Regards,
Affiliate Future!