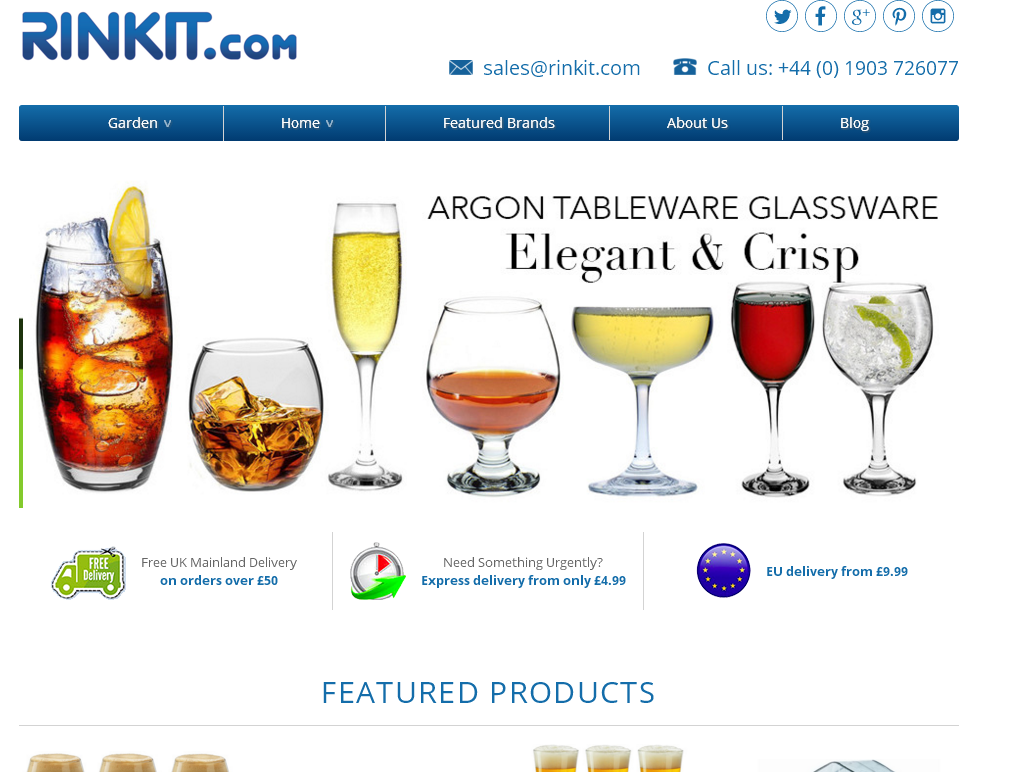 Company Description:
At RINKIT.com, you can select from a range of almost 6,000 products for your home and garden, including some exclusive own-brand products. In line with our wide selection, prices range from basics like the Harbour Housewares spaghetti measure for under £1 to luxuries like the Parlane Rustic cabinet for over £1,000.
The business is expanding fast. Not only are we constantly adding amazing new items for you to choose, but we are gaining about 1000 new customers every day and handling in excess of 7,000 orders each week – all with the same tender loving care.
Thanks to our amazing customer service, we have around 90,000 feedback ratings on Amazon with a lifetime average of 99% – that's almost unheard of. You'll also find us on eBay and Tesco Direct. Through these outlets, we process in excess of 1500 orders per day; that's around 500,000 orders per year. We are also the official partner of choice for several UK brands.
Keywords:
Rinkit,Garden,Gardenfurniture,decor,hardware,softfurnishings,home,bedroom,bathroom,kitchen,dining,livingroom,office,Rinkit.com
Categories:
Home and Garden, home, garden, furniture,DIY
URL:
http://rinkit.com/
Programmes:
The Rinkit affiliate programme offers:
– CPA 5.00 % on voucher code sales
– CPA 10.00 % on all other sales
– 30 days cookie length
Sign up HERE
PPC:
Brand Name Bidding restrictions apply to this programme. Affiliates cannot bid on the brand name, derivations or misspellings