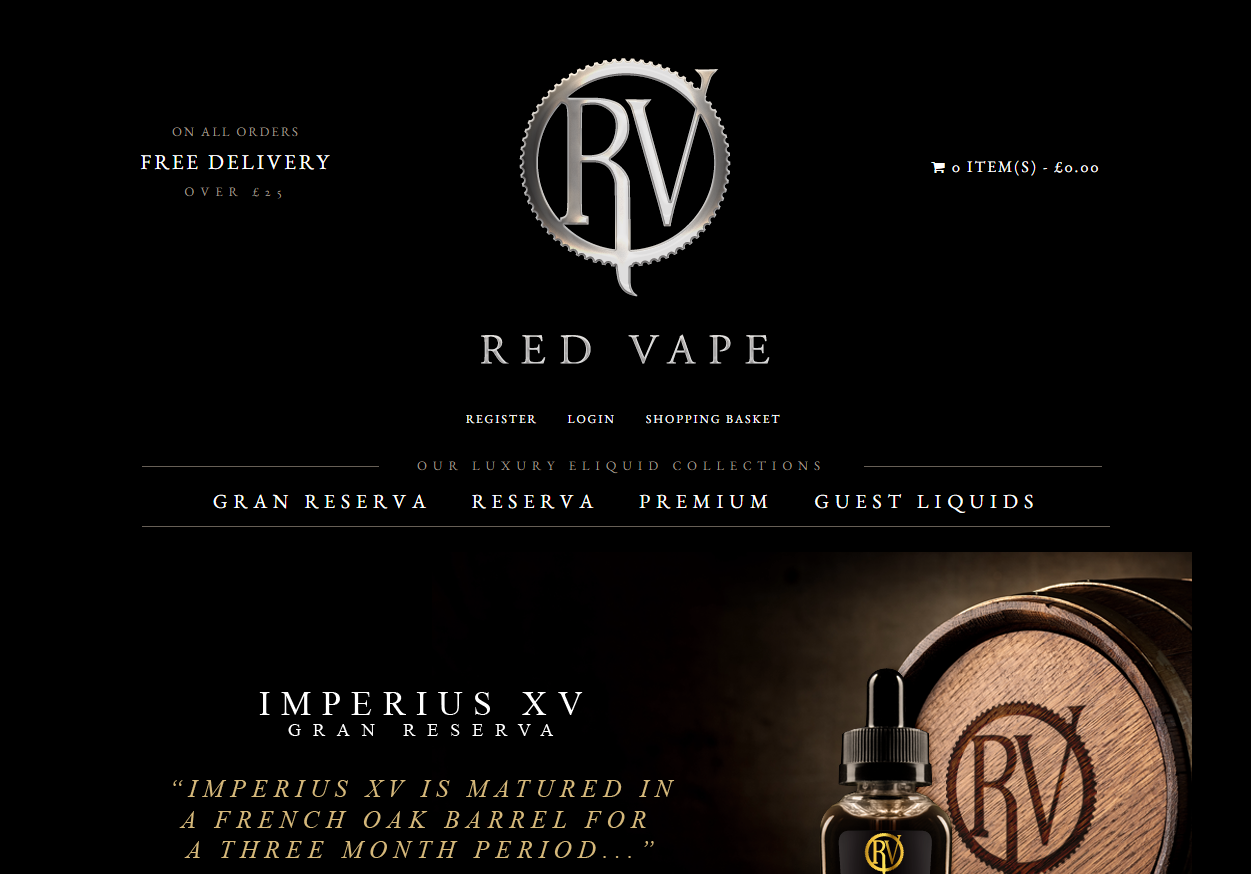 New Advertiser – Red Vape
Company Description
Red Vape are a UK manufacturer of Gourmet E-Liquids. We are passionate about creating the very best vaping experience and use only the finest high quality ingredients to craft our delicious juices. We are known as tobacco specialists as we use naturally extracted tobacco (NET) in all our tobacco blends. However, we also produce a fantastic selection of fruity, sweet and mint liquids. We are a UK owned business and produce all our products in a state of the art facility in Nottinghamshire.
As well as our successful online store we also supply the trade and can be found in quality vape shops and tobacconists throughout the UK. Some of our most prestigious stockists include Selfridges and Davidoff of London. We have a growing nationwide customer base and are expanding into Europe and further afield.
Keywords
Vaping,vape,red,redvape,redvaping,Eliquid,e liquid,gourmet,tobacco,smoke,premium,ecig,cigarette,ecigarette
Category
Retail / Electronics
URL
Programmes
Red Vape
Red Vape pay a market leading 15% commision on all customer sales.
Sales are based on a 30 day cookie
Red Vape Voucher Code Programme
Red Vape pay 8% on all sales to both new and returning customers
Sales are based on a 30 day cookie
Bespoke voucher codes are availble upon request
PPC 
No affiliates may bid on our brand names, variations or misspellings of the brand name.