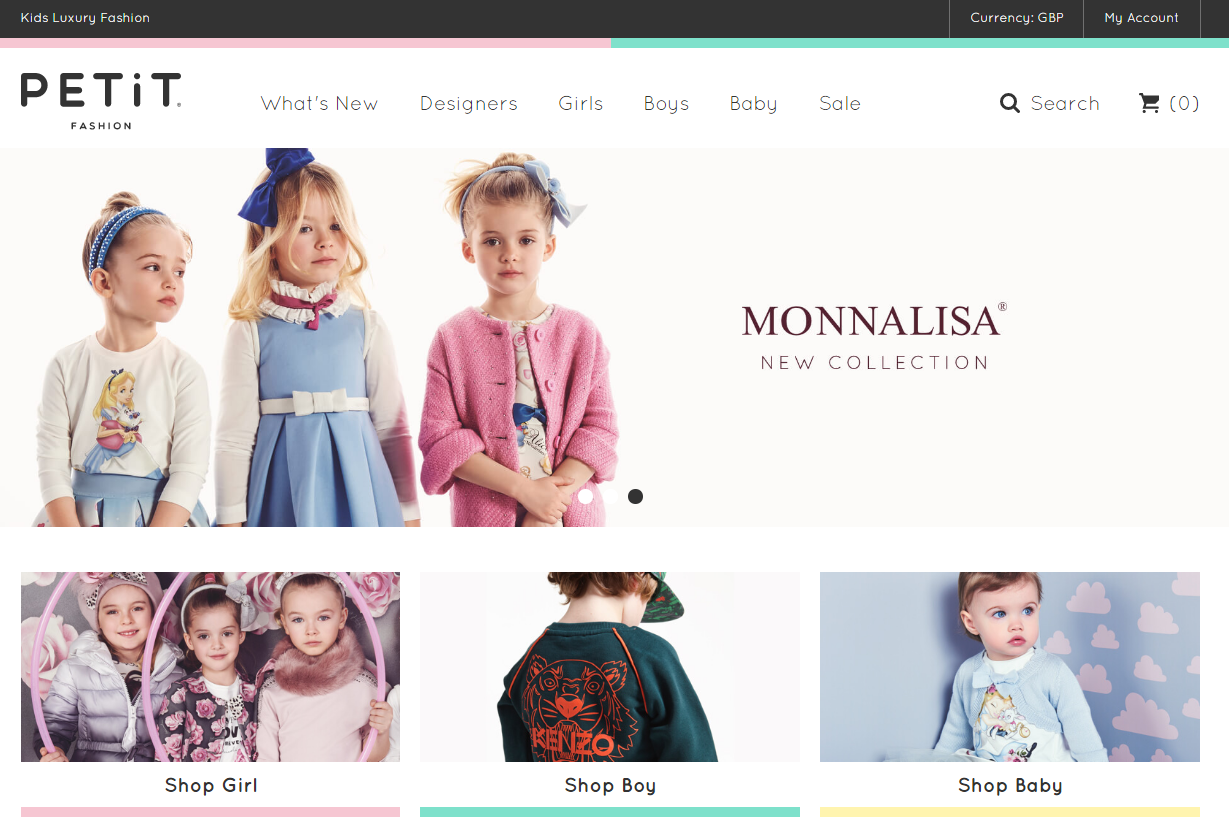 New Advertiser Petit Fashion!
Company Description
Petit Fashion is a leading online shopping destination to visit for kids luxury fashion. You will find leading designer brands available, including Moschino, Kenzo, Monnalisa, Miss Grant and more. The expert team at Petit Fashion carefully select the specialist ranges to ensure that all clothes spark the imagination and creativity of you and your child. You can shop the latest collections online now. All major credit cards, as well as PayPal are accepted. UK customers can enjoy Free Next Day Delivery on all orders over £50. Free delivery is also available to International customers spending over £150.
Keywords
Petit Fashion,Petit,Fashion,Baby,Child,Clothing,Young Children,Young,Clothes,Baby Clothes
Categories
Children Clothing, Clothing, Children, Baby Gear
URL 
Programme
We are offering 7% commission on all products, excluding sale items and Kenzo and Oilily brands.
0% – Oilily & Kenzo Brands
0% – Sale items
Please note there is a 30 day validation period on all sales.
Sign up HERE
Voucher Codes
Free Next Day Delivery on orders over £50
Orders placed before 3pm dispatched same day.
Terms and condition: Next Working Day Delivery applies.
Code: N/A
Valid: 03 October 2016 – 31 December 2020
Up to 80% off selected kids designer clothes
Terms and condition:
Code: N/A
Valid: 03 October 2016 – 31 December 2020
Receive 10% off your first order.
Terms and condition: Excludes Kenzo, Oilily and Sale items.
Cannot be used in conjunction with any other offers.
One use per customer.
Code: FIRSTORDER
Valid: 03 October 2016 – 31 December 2020
PPC
No PPC allowed