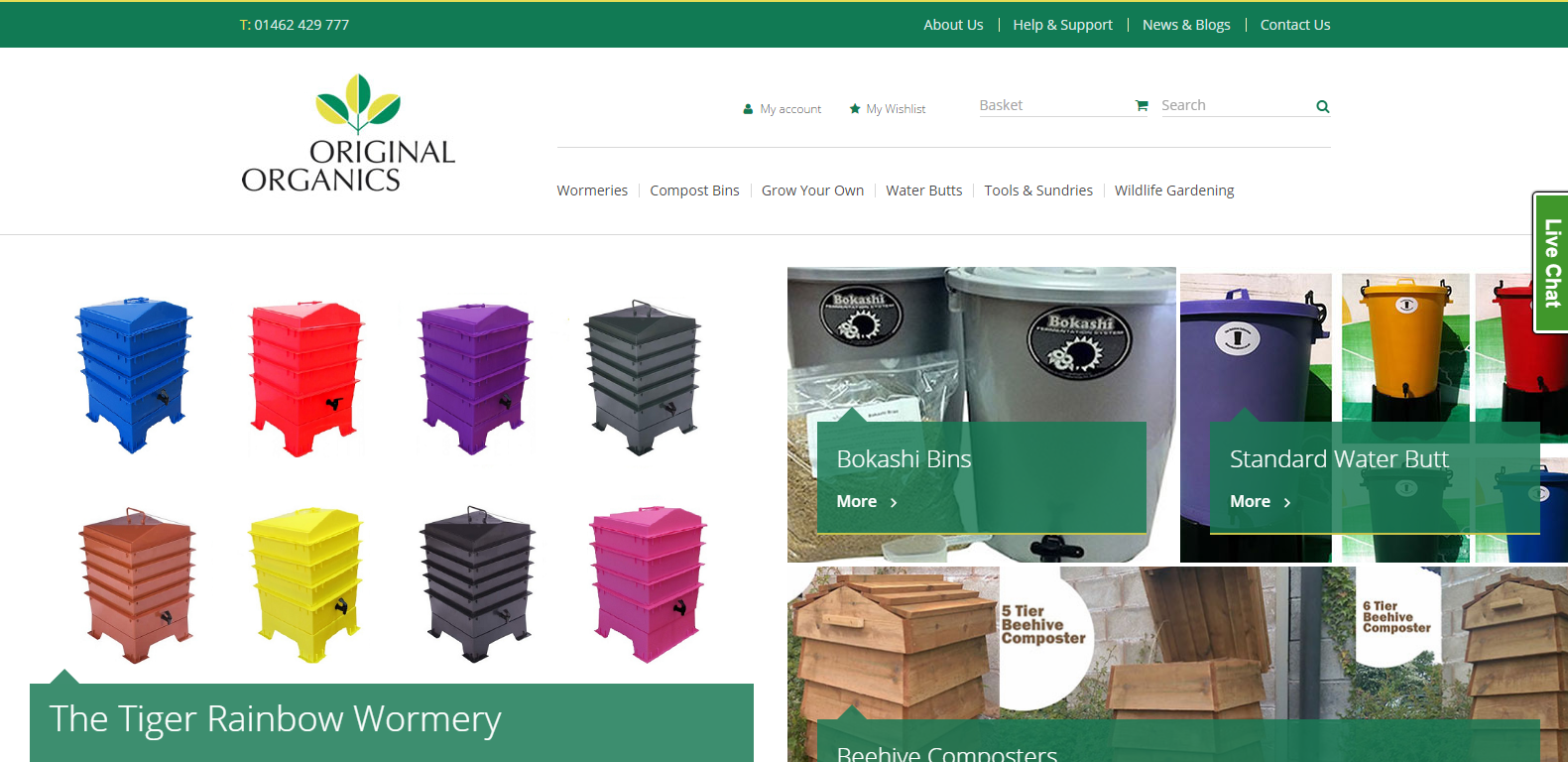 New Advertiser: Original Organics
Company Description
We started developing our business back in the 1980's with initial designs for, and trials of, an innovative product – a domestic worm composterEarly Leaflets. The idea was borrowed from nature and informed by the writings of Jack Temple and others. At the time interest in the concept was largely confined to small numbers of keen organic gardeners and limited to a few basic and somewhat problematic DIY ideas and designs.
We developed our first practical design – first named The Merlin Bin – and after some design improvements we re-named it to The Original Wormery. This design has been modified, improved and developed ever since to the proven, simple, effective, efficient and highly-acclaimed product we have today. It beats the rest because it's simple, works so well and is excellent value for money.
Keywords
OriginalOrganics,Original,Organics,Outdoor,Tools,Gardening,Retail,Worms
Categories
Home & Garden, DIY, Garden, Home, Property, Furniture
URL 
https://www.originalorganics.co.uk/

Programme
High average order values of £100 per basket and average website conversion rates of 2.5%
Commission:
8% on sales up to £999.00 per month.
10% on sales £1,000.00 or over per month
Sign up HERE
PPC: Brand Name bidding restrictions apply to this programme. Publishers cannot bid on the brand name, derivations or misspellings.