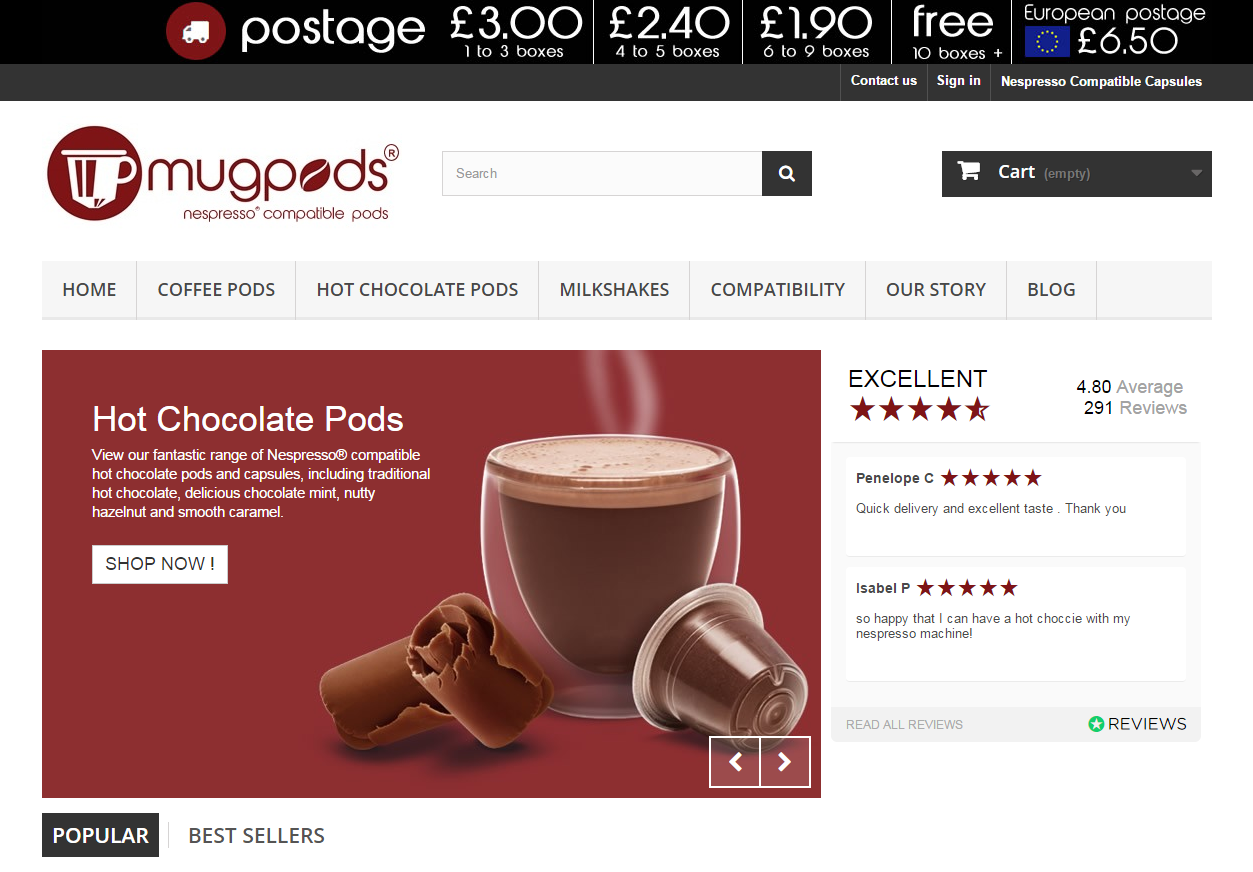 Company Description
Mugpods is a UK store specialising in Nespresso compatible pods, including the worlds 1st hot chocolate, double shot coffee and milkshakes. Compatible and tested with all current home machines, no minimum order and 5 star reviews.
Our fantastic range includes 5 different intensities of coffee, 5 flavours of hot chocolate pods and 3 milkshakes, allowing customers to save money and get so much more from their machine.
Keywords
mugpods,mugpod,nespresso,pods,hotchocolate,coffee,milkshakes,compatiblepods,kidspods,kidssugarfreepods,sugarfreepods,podista,podistapods
Category
Retail / Food & Drink
URL
Programmes
MugPods  Main Programme
Commission – 6%
Average basket value – £15
Conversion rate – 3.8%
Unique visitors per month – 8k-10k
Sign up HERE
PPC
Brand Name Bidding restrictions apply to this programme. publishers cannot bid on the brand name, derivations or misspellings.