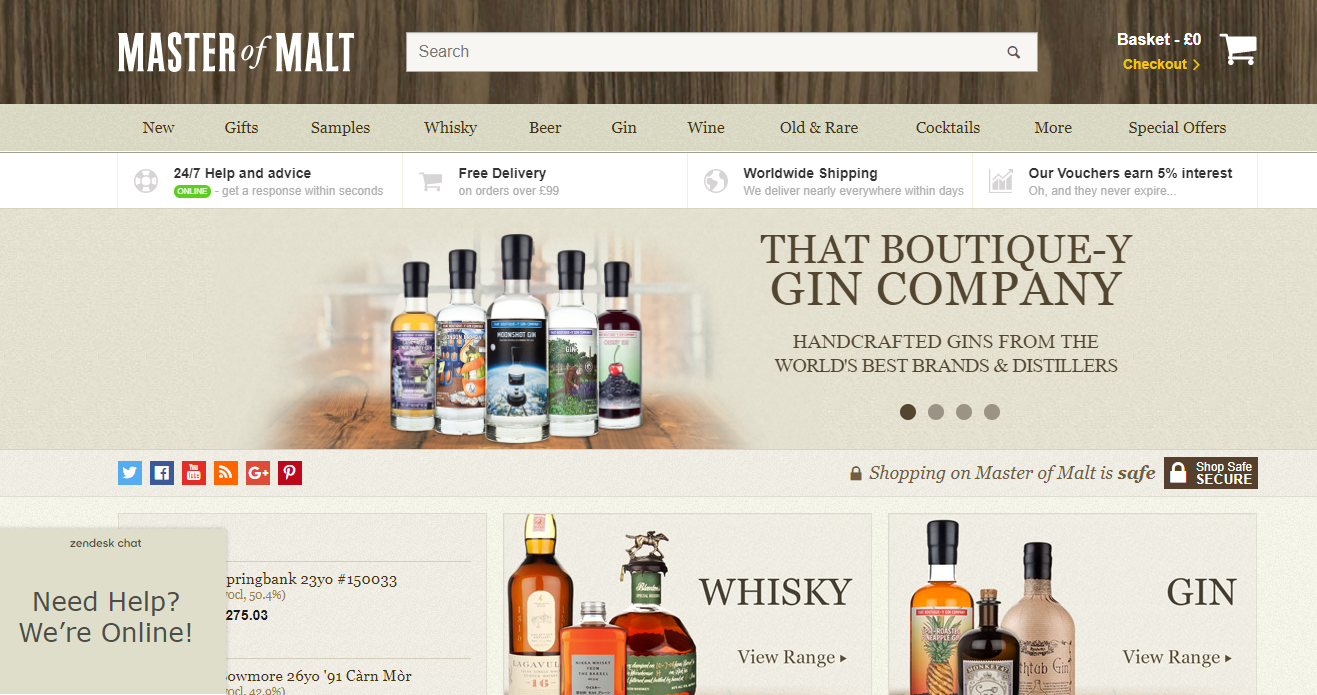 New Advertiser – Master of Malt!

Master of Malt
Master of Malt is an award-winning on-line spirits retailer with a proud heritage of 30 years in whisky retail especially. From humble beginnings in a shop in Royal Tunbridge Wells, we have painstakingly compiled our vast catalogue of single malt Scotch whiskies, fine spirits and all manner of other drinks and cocktail ingredients over three decades to provide one of the most expansive ranges you could hope to find anywhere in the world. And if we haven't got it? Well we'll do our best to find it for you , from rare malts to obscure brands.
Keywords
master,malt,masterofmalt,whisky,maltwhisky,alcohol,onlinealcohol,gin,rum,vodka,wine,beer,scotchwhisky,onlinewhisky,maltmaster,mastrofmalt,whiskey,maltwhiskey,masteromalt
Category
Retail/ Food & Drink
URL
Master of Malt Affiliate Programme:
We will be offering you 5% commission for all sales generated.
Sign up to our Programme HERE
PPC – Restricted
No brand bidding allowed. Brand bidding is not allowed. Affiliates cannot bid on brand name, derivations or misspellings.
If you have any questions, please feel free to contact us – geraldine.keane@affiliatefuture.co.uk
Kind regards,
Affiliate Future!