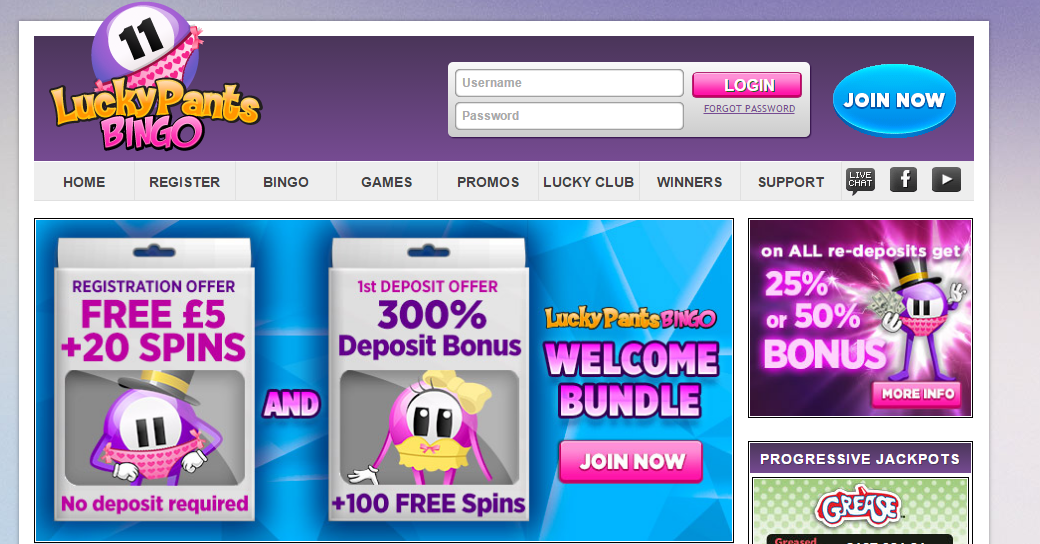 New Advertiser: Lucky Pants Bingo!
Description
Have you got your lucky pants on? If not then pick one off the line and begin your journey with the nutty balls that Lucky Pants Bingo has. Welcome to the Lucky Pants Bingo community! Through this section you will be kept abreast of all the latest news, promotions, game releases and everything of interest which goes on at Lucky Pants Bingo.
Launched in 2013, Lucky Pants Bingo has recently celebrated its first birthday in grand style and now is ready to take on the mission to keep all its members smiling from ear to ear! Lucky Pants Bingo has already started the task with many prizes and promotions being awarded on a daily basis to players.
Keywords
luckypantsbingo,lucky,pants,bingo,casino,gambling,fun,games,online,gamble,win,casinos
Categories
Gaming &Gambling,Gaming/Gambling,
URL
https://www.luckypantsbingo.com
Non-Incentive Programme:
£30CPA with a minimum deposit and wager of £10
– 30 days cookie length
Sign up HERE
PPC: Brand Name Bidding restrictions apply to this programme. Affiliates cannot bid on the brand name, derivations or misspellings.