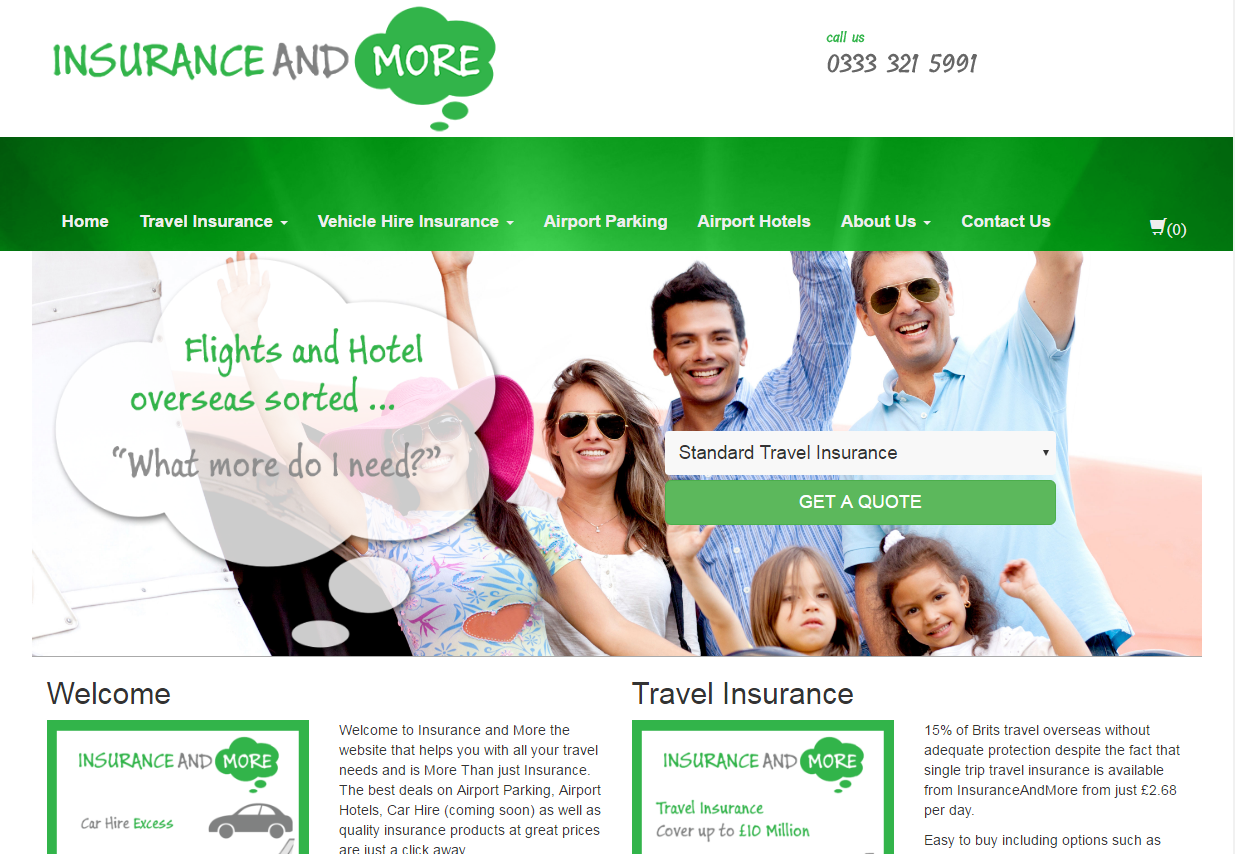 New Advertiser – InsuranceandMore!
Description
InsuranceAndMore is a site dedicated to people who travel and has been designed to provide customers with many of their needs once their holiday or business trip has been booked, before during and even after your journey.
Get great value excess insurance from InsuranceAndMore that is not only up to 70% cheaper than what you will pay at the rental desk but also covers damage to the hired vehicle, tyres, windscreen and underbody as standard.
InsuranceAndMore also provide a range of different Travel Insurance options including policies for single trips, an annual policy option covering those customers who take more than one trip per year as well as more specialist policies for golfers, winter sport and activity holidays. Their policies cover trips worldwide including to the USA and Canada.
Keywords
Insurance,and,more,insuranceandmore,insure,insuranceandmore,travel,vehicle,vehiclehire,airportparking
Categories
insurance,finance,legal
URL
Programme:
The InsuranceandMore affiliate programme offers:
– CPA 10.00 % on all sales
– 30 days cookie length
Sign up HERE
PPC
Brand Name Bidding restrictions apply to this programme. Affiliates may not bid on the brand name, derivations or misspellings.