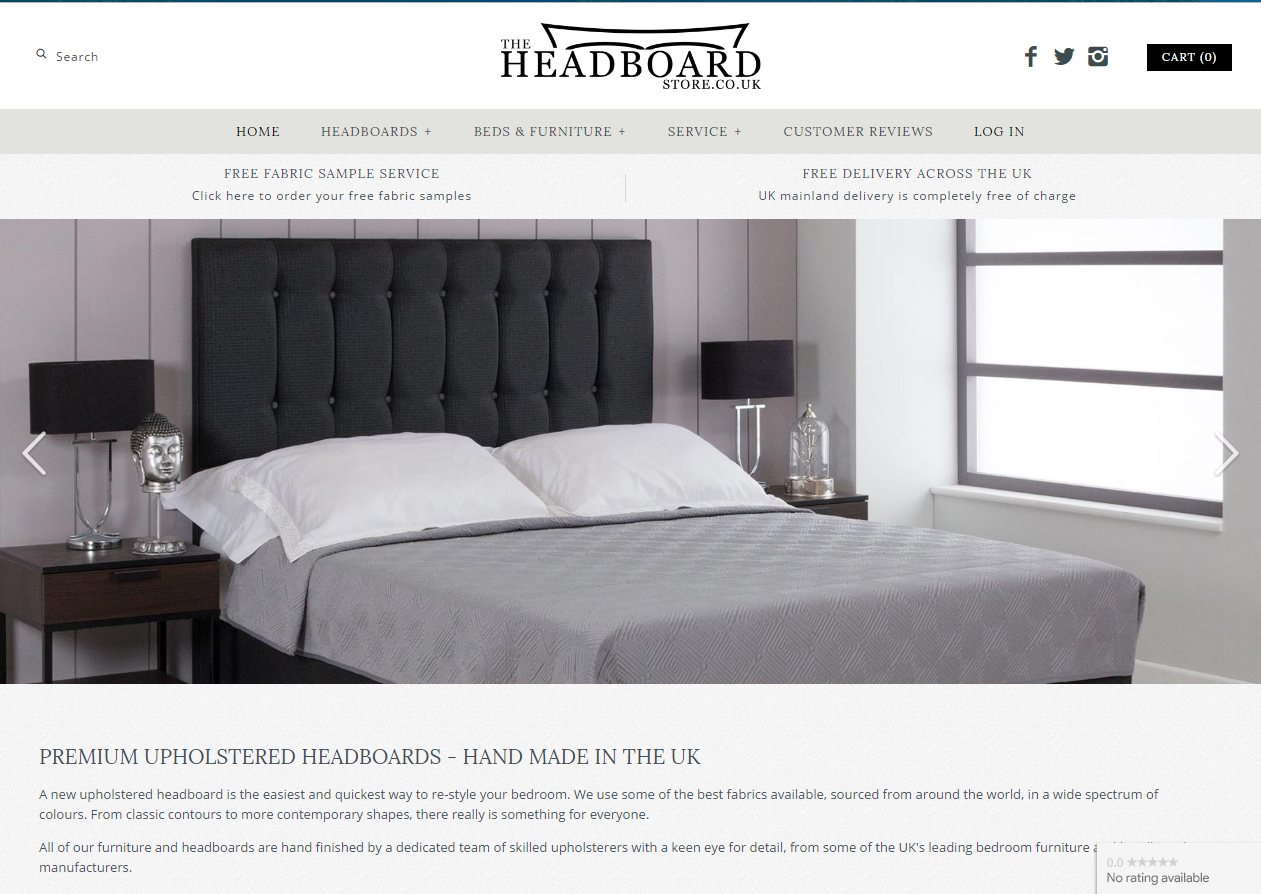 New Advertiser – The Headboard Store!
Company Description:
PREMIUM UPHOLSTERED HEADBOARDS – HAND MADE IN THE UK
A new upholstered headboard is the easiest and quickest way to re-style your bedroom. We use some of the best fabrics available, sourced from around the world, in a wide spectrum of colours. From classic contours to more contemporary shapes, there really is something for everyone.
All of our furniture and headboards are hand finished by a dedicated team of skilled upholsterers with a keen eye for detail, from some of the UK's leading bedroom furniture and headboard manufacturers.
Our Headboards are available in the standard UK sizes to meet your requirements, and we can also manufacture Bespoke or Special Size Headboards.
Key Words: headboards,theheadboardsstore,headboardstore,beds,furniture,headboard,upholsteredheadboards,kingsizeheadboards
Categories: Retail / Home & Garden
Programmes:
Main Programme
-CPA 11.00 % on all sales
Sign up HERE
PPC: Brand Name Bidding restrictions apply to this programme. Affiliates cannot bid on the brand name (The Headboard Store), or company name (The Headboard Store ), including derivations or misspellings thereof.