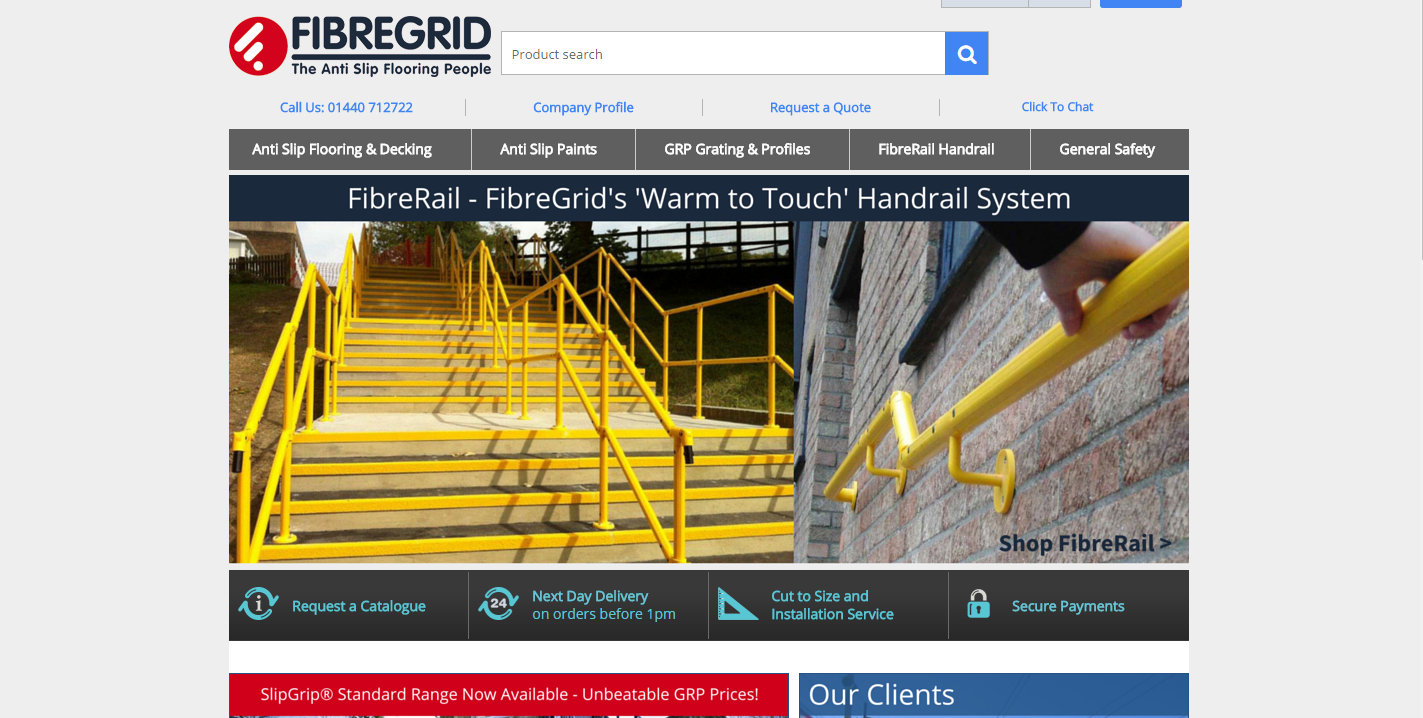 New Advertiser: FibreGrid !

Company Description:
FibreGrid Limited is an independent company which was established in 2000. Specialising in a range of safety products aimed at helping companies comply with certain legislation's and generally helping to improve work and public areas for employees and the general public.
From offices in the UK and Europe, FibreGrid, cover a wide range of business sectors. These include industry in general and the majority of public sectors. FibreGrid supply goods and services to UK markets as well as exporting the product range to countries all over the world.
Keywords:
Fibregrid,fiber,grid,fibre,slip,flooring,antislip,anti-slip,decking,paints,handrail,grating,profiles
Categories:
Home & Garden, Home, DIY, Property,
URL:
http://www.fibregrid.com/
Programme:
– CPA 10.00 % on all sales
– 30 days cookie length
Sign up HERE

PPC:
Brand Name Bidding restrictions apply to this programme. Affiliates cannot bid on the brand name, derivations or misspellings