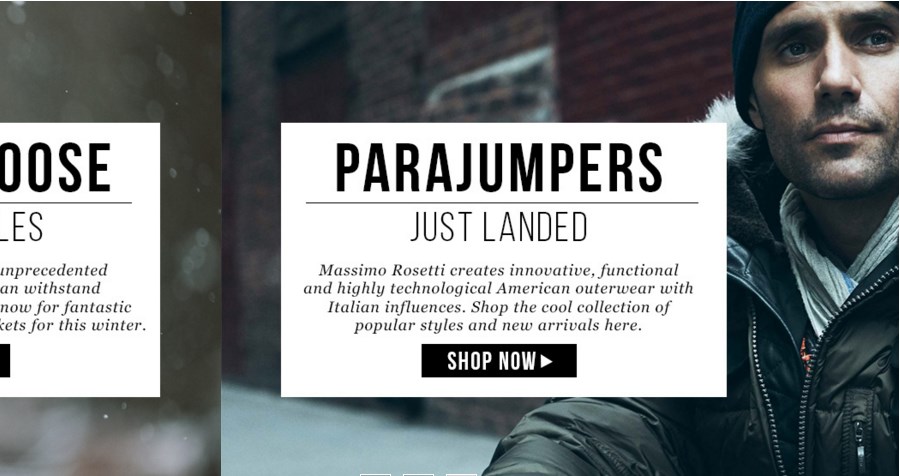 Accent Clothing: Flash Sale
Accent Clothing have some great deals this month. They have a flash sale each day in December. Below you will find individual voucher codes for each day. Please note each voucher will only be live on the date stated. Vouchers as follows:

Tuesday 8th December
Code = 20GREN
20% Off Grensons Mens and Women's Shoes from Accent Clothing

Wednesday 9th December
Code = 25PEN
25% Off all Penguin Clothing from Accent Clothing
Thursday 10th December
Code = UNIQ25
25% Off Forever Unique Women's wear from Accent Clothing

Friday 11th December
Code = J25SHOE
25% Off all J Shoes from Accent Clothing

Saturday 12th December
Code = ARM25
25% Off Armani Jeans from Accent Clothing Saturday 12th December.
Sunday 13th December
Code = FOOT25
25% Off ALL Cruyff and Ravel items from Accent Clothing
Monday 14th December
Code = J25LINW
25% Off all J.Lindeberg Women's wear from Accent Clothing
Accent Clothing is a family run Independent business specialising in selling designer clothing online and in store.
Considered 'Denim Specialists' and situated within Queens Arcade in Leeds City Centre, the store houses a warm and social atmosphere that filters through to the shop floor and its customers.
Our Affiliate Programme offers a commission from 8% with an AOV £145.00 and a generous selection of promotions and creative available to choose from.
New affiliates wishing to join the programme should please apply through the Affiliate future network