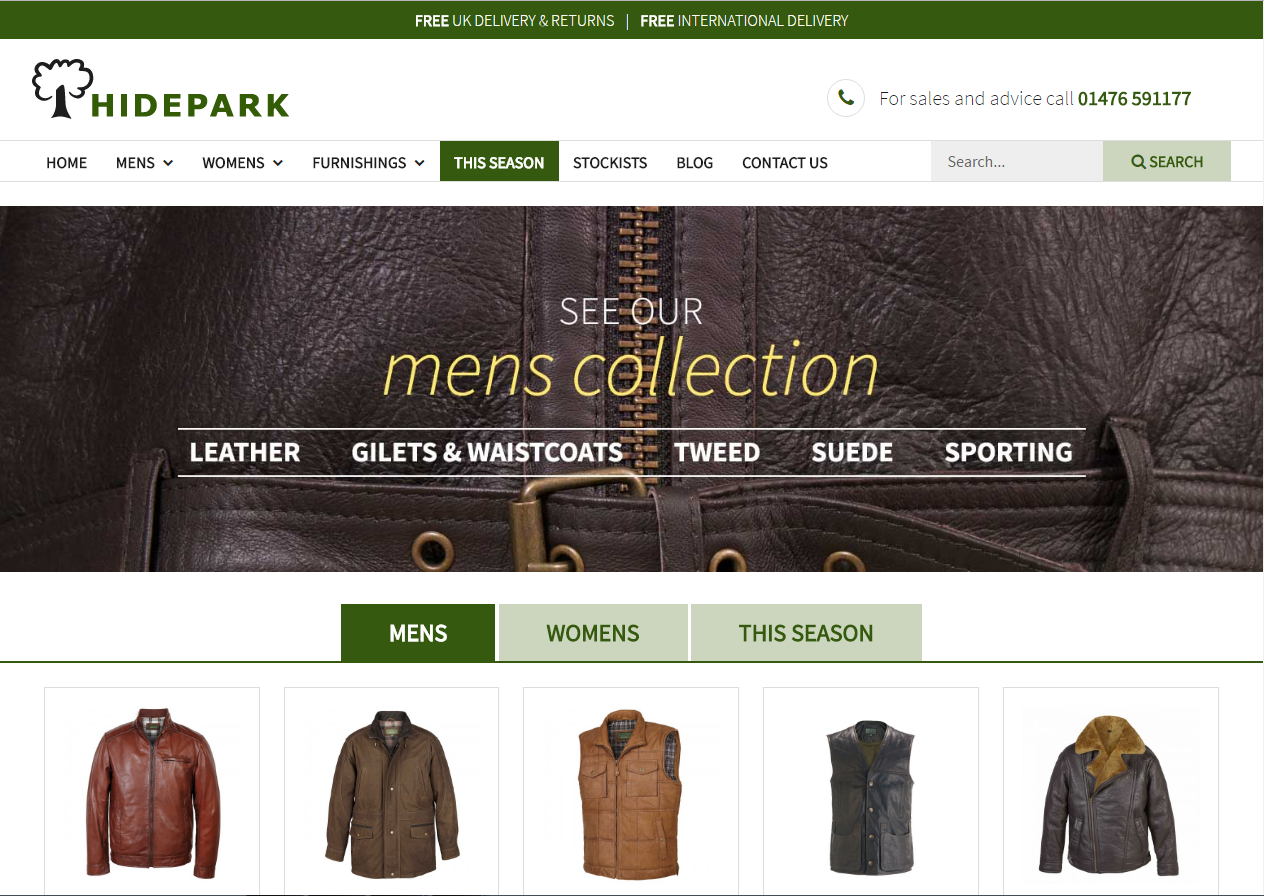 Company Description
All the garments in our range have been made specifically for Hidepark, to our high standards of manufacture. But before this takes place we have sourced and purchased leather of the correct quality, selected linings and trimmings best suited to the style and designed patterns to ensure the best fit. Only then is a Hidepark label mounted in the garment and it is ready for sale.
This gives us a big advantage over our competitors as we control the quality, design and costings from raw material through to the customer. We are the only internet site selling a comprehensive range of our own branded classic leather clothing.
We have approximately forty stockists throughout the U.K. and Ireland. This gives you the confidence to know that you are buying from an established company that can offer you the option to buy either online or from a retail outlet and gives us the buying power to maintain our very competitive prices.
Keywords
hidepark,hydepark,hide-park,hideparkfashion,leatherjackets,highqualityjackets,tweedjacket,waistcoats
Category
Retail / Clothing
URL
Programmes
Hidepark
7% Commission rate across the board.
Sign up HERE
Vouchers 
Free Delivery and Free Returns till the end of the year
Valid: 03 April 2017 – 31 December 2017
PPC
No one is allowed to bid on our brand term! However, they can bid on generic terms such as 'genuine leather jackets'.