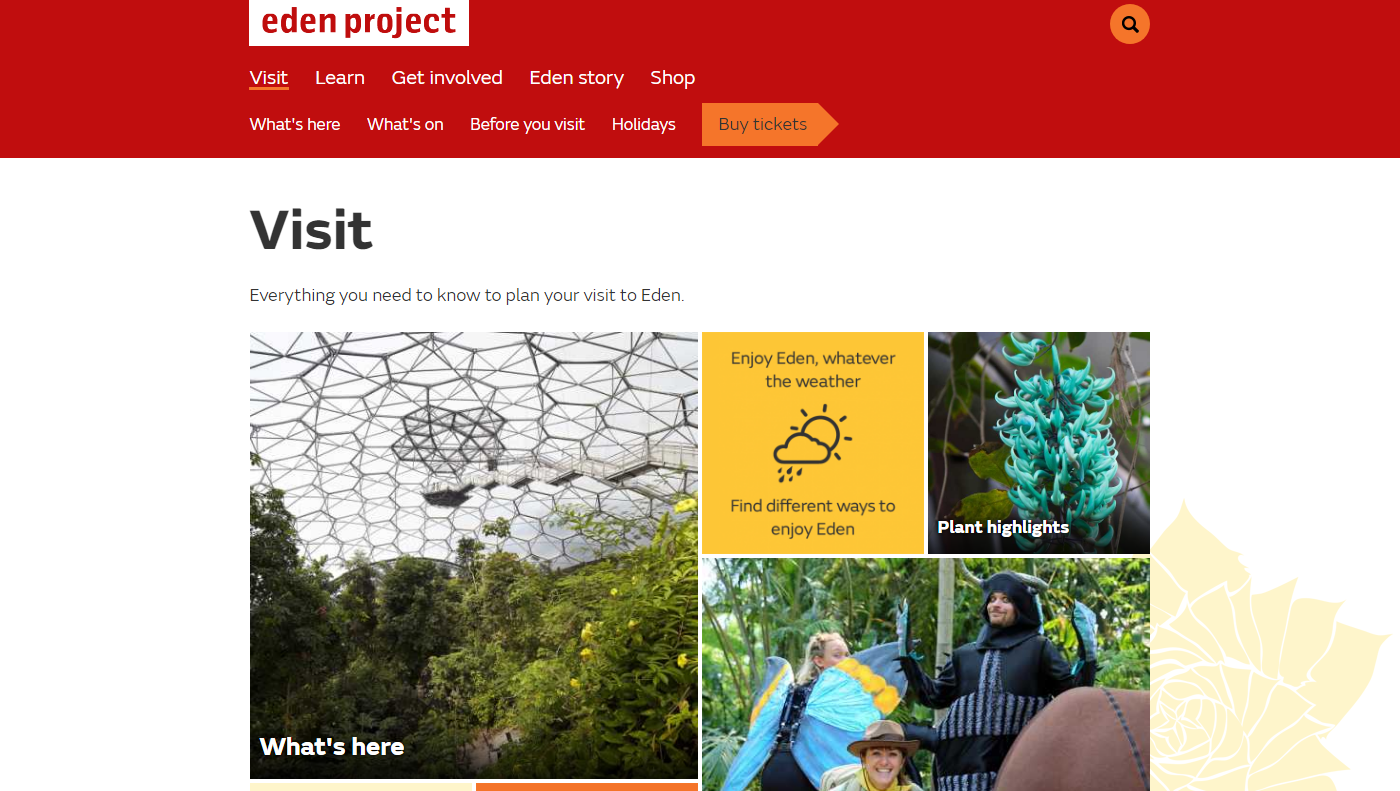 Up to 10% off advance tickets at the Eden Project
April 19, 2017

/

By:

Sara

/
Easter is now over, but you can still save up to 10% on tickets to the Eden Project when they are booked in advance.
There are still plenty of attractions to see at the Eden Project, including the Rainforest Canopy Walkway and the Rainforest and Mediterranean biomes.
Commission is 7% on all sales and you can join the programme here.
More about the Eden Project
Where else in the world can you trek through steamy jungles and experience the largest rainforest in captivity from 30 metres above the forest floor? Or meander through the fragrant Mediterranean and admire the splendour of the largest conservatories in the world?
Only at Eden.
Over 30 acres of exciting outdoor planting are growing under the warm Cornish sun, so get out and explore! Find your hidden Eden and seek out the fun trails, shortcuts, hideaways, stepping stones and sandpits. From the colourful bulbs of spring to den building and survival skills in summer, Halloween to the winter festival with its magical ice rink, you can be sure there'll always be something new to enthral and entertain visitors young and old!